NEW YORK – April 16, 2013 – Young America, a not-for profit organization founded to improve millennials' understanding of basic economics, pocketbook issues, the role of business and entrepreneurship, has chosen Lumentus to launch and advise the Florida-headquartered.
Young America is focused on helping college students and recent graduates better appreciate the role of economic public policy within the context of practical money management and career planning. The organization was chartered to develop extensive campus-based, online and social media platforms. The project will officially launch in August 2013 in the pilot states of Florida and Virginia.
"Young people today are facing hardships that are exacerbated by a lack of baseline financial education," said Jesse Jacobs, Young America's co-founder and executive director. "But economic concepts, while important, are often difficult to understand and traditional resources are often less engaging than they could be. We want to connect young people with difficult but critical information in a way that makes them want to stay connected."
Lumentus will advise the organization throughout the preliminary hiring and incorporation period. In addition, the senior team at Lumentus will guide Young America on how best to define the organization's mission while supplying continuous support to launch the organization's web and campus presence.
"We are thrilled to be offered an opportunity that few — if any — communications agencies have been offered," said Laurence Moskowitz, Lumentus managing partner and CEO. "We're excited to bring this vision to life while using a multifaceted communications approach to reach and help educate a generation of students."
Young America is funded primarily by the Marcus Foundation, the Atlanta-based philanthropy founded by Bernie Marcus, co-founder of The Home Depot.
About Lumentus
Lumentus is a full-service, integrated communications agency headquartered in New York. Lumentus helps clients manage their brands, protect their reputations and improve their perceptions across target and stakeholder audiences. The Lumentus approach to effective communications achieves the optimal blend of public relations, advertising and digital and social media to create positive results for clients. For more
information on the firm's capabilities, visit www.lumentus.com. Connect with Lumentus on Facebook, Twitter, LinkedIn, Pinterest and Instagram.
---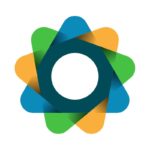 Lumentus is a strategic communications consulting firm that helps its clients manage their brands, protect their reputations and improve their perceptions across target and stakeholder audiences. Lumentus Social is the firm's social media technology and communications solutions unit, also based in the New York office. The firm's principals are leading practitioners in the areas of corporate communications, public relations and public affairs, digital reputation management, social media, advertising and branding. Lumentus practices a discipline-agnostic approach that yields dynamic solutions able to continuously reflect changing business demands.
All author posts