The daily grind of the nine-to-five workweek has a way of dwarfing the big picture. It's particularly easy to lose sight of broader long-term company objectives for a young, growing company absorbing fresh talent and taking on new, challenging projects.
Sometimes delivering on short-term deadlines can provide a sense of individual and company-wide accomplishment. But when everyone is hunched over, eyes down and focused only on each footstep, it is sometimes hard to see where you and the company are actually headed.
How can you tell if the company as a whole is marching together in the right direction?
Hosting an annual company retreat is a great way to reorient your team, redefine internal goals and course-correct. It's the perfect way to raise your employees' eyes to the horizon and ensure that everyone is working towards the company's collective goals.
Just last week, the Lumentus team descended on Darien, Connecticut for our annual employee excursion. We learned a lot about each other, our collective skills and goals and where we can be even more collaborative. Here are our thoughts on how to make a retreat a successful pit stop along the way to the company's target destination.
Set Clear Goals
First, before you even start to plan a company or team-building excursion, clearly define your objectives. A central theme or purpose for your company retreat will allow you to structure a program that is both productive and fun. During the planning process ask a few things:
1. Are you hoping to promote cross department collaboration?
2. Are you redefining the firm's goals?
3. Do you have a way during the day to let important ideas breathe through open discussion?
4. Have you organized and structured activities to support a single end goal?
Get Away
Next, remember the best retreats get employees up from their desks and out of the office. New surroundings and fresh air allow for a fresh perspective and give the team a glimpse of your organization at the macro-level. Seek to break down the silos that can develop as groups of employees work on separate projects, stymying creative, inter-experiential thinking. When vetting locations, don't forget to take a look at your meeting agenda and be sure to choose locations that have comfortable spaces and functional facilities suited to your agenda.
Set A Plan
A clear-cut agenda is essential to keeping the retreat on track and maintaining the integrity of your mission. While it's important to allow for organic conversation and creative dialogue, establishing time-based guardrails for each topic on your schedule is vital. Carve out a reasonable timetable for each portion of the day and allow for ample "free time" for open commentary and/or discussions. This is a time when employees who don't often get a chance to speak up in the office should feel free to express themselves.
Ask your employees to do their homework in advance to ensure the day is educational, entertaining and highly interactive. Build in breaks, include time for a group meal and design an agenda that is compelling, diverse and encourages company-wide engagement.
Don't Forget to Have Fun
The modern day retreat doesn't need to include long lectures, protracted Q&As, and dreaded team-building exercises. Make it fun, engaging and organically collaborative. Besides achieving the retreat's objectives, plan events that develop personal and professional relationships between team members. For a single-day event, look to pick a destination that provides the opportunity for a full morning session of presentations and meetings, a festive lunch and an afternoon filled with games and leisure.
Follow Up
Finally, make a note to circulate a follow-up email reiterating the major points discussed during the retreat, the action items collectively decided upon and plans for following up in the future.
While it may not be in your budget to host an extravagant event, investing in even small, more informal gatherings can serve the same purpose. Office excursions don't need to be hugely expensive in order to be effective: a small, short retreat with a clearly defined purpose can be just as effective as a large one. If you succeed in improving company spirit, business focus and interpersonal relationships, you will be certain to realize a positive long-term return-on-investment (ROI) for your team and the company as a whole.
---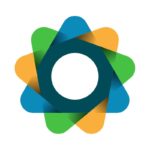 Lumentus is a strategic communications consulting firm that helps its clients manage their brands, protect their reputations and improve their perceptions across target and stakeholder audiences. Lumentus Social is the firm's social media technology and communications solutions unit, also based in the New York office. The firm's principals are leading practitioners in the areas of corporate communications, public relations and public affairs, digital reputation management, social media, advertising and branding. Lumentus practices a discipline-agnostic approach that yields dynamic solutions able to continuously reflect changing business demands.
All author posts