NEW YORK – Dec. 3, 2012 – Premier Research, a leading global contract research organization serving biotech, pharmaceutical and medical device companies, today appointed Lumentus as its multichannel communications to develop, project and protect its brand across its audiences.
Lumentus will provide Premier, a global healthcare research firm based in Philadelphia, communications needs, including advertising, public relations, branding and social media outreach, to ensure that its key target audiences are familiar with the organization's innovative approach to clinical research.
The experienced team at Lumentus will develop and implement a full-spectrum communications program for Premier, including a refocused brand and advertising strategy as well as a reinforced plan for both traditional and social media relations.
"We are delighted to be chosen to help bring Premier's corporate vision to life," said Rob Beltran, Lumentus Senior Partner. "Our primary goal is to build a multi-faceted communications approach to strengthen industry perceptions of the full suite of Premier Research services."
Premier joins the roster of other Lumentus clients, including the Houston-based oil and gas services leader, FMC Technologies, and Leviton, one of the nation's leading electrical device manufacturers, based in Melville, NY.
About Lumentus
Lumentus is a full-service, integrated communications agency headquartered in New York. Lumentus helps clients manage their brands, protect their reputations and improve their perceptions across target and stakeholder audiences. The Lumentus approach to effective communications achieves the optimal blend of public relations, advertising and digital and social media to create positive results for clients. For more information on the firm's capabilities, visit www.lumentus.com. Connect with Lumentus on Facebook, Twitter, LinkedIn, Pinterest and Instagram.
About Premier Research
Premier Research helps highly innovative biopharmaceutical and medical device companies bring their life-changing developments from initial strategy through clinical development to market. Premier Research ranks among the top five CROs for consistently delivering services that meet customer expectations.
---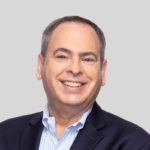 Project Director at Lumentus, has a solid global background as a PR practitioner, a broadcast news consultant and journalist, and has produced innovative conferences for the international news community. A native New Yorker, he spent 15 years based in London and two years in Doha, Qatar.
All author posts