The following thought piece was originally posted on The Hedge Connection Blog. 
Certain meetings are more important than others – pitching a new investor, initiating a new funding relationship, or recruiting senior talent to your team. Obviously you will prepare for those meetings, but so does your counterparty. Before the meeting starts, someone will carefully review your online profile. Will they find what you want them to find?
Three tips to ensure your counterparty is predisposed:
1) Understand the First Page of Google
The first step in meeting anyone is to Google your name and your company's name. A study by search engine specialist, Moz, found that the first five results alone account for nearly 70 percent of all clicks. Hedge funds that fail to claim the top spots with their own information allow their profiles to be defined by others, not what they control.
If you think of those first five results as five slides on your PowerPoint deck, you can convey the right positioning before you even arrive. Create online content to build and present your story. Through your website and LinkedIn pages you can seed that information to your key audience.
The more digital "real estate" you own and control helps ensure that you are perceived as you want to be recognized. Additional content that you can generate, such as official commentary and blogs, along with third-party news coverage helps strengthen your profile and provides color, texture and nuance. At the same time, this controlled and "semi-controlled" content helps mitigates the efforts of critics or impact of unexpected negative news.
2) Monitor Your Reputation
If you ignore what can easily be discovered about you online, you do so at your own peril. All great leaders know they must understand their enemy, and in this digital age, that enemy is what is being published about you or your firm. There are even cases where bad actors create imposter sites with fake versions of your company and executives. These fake organizations, usually internationally based, will use your track record and CV to bilk investors. To avoid becoming an unknowing victim, you must have a monitoring program.
Take the time to set up an alert system, such as Google Alerts, to notify you when your name, the name of your firm, or the name of your top executives are mentioned online. More sophisticated monitoring systems should be a part of the communications strategy for larger hedge funds or those that may face greater public scrutiny.
Many times you can directly resolve negative information, but even if you cannot do so publicly, the information should inform your brand building – or brand protection — strategy.
3) Social is Not a Four Letter Word
You would prefer to be off the grid. Unfortunately, that is not possible in today's society. Hedge funds are increasingly becoming a target from opponents ranging from activist groups to criminal imposters. In addition to outright bogus entities, others will claim your name on social media sites, perhaps innocently. These "imposters" will squat in your namespace and misrepresent you.
It is critical that you claim your social profiles and ensure they are populated with basic profile information. Remember that social media and Facebook are not synonyms. You can be inactive in Facebook, but have a professional LinkedIn profile. In addition, Wikipedia, Crunchbase, and Glassdoor are all social sites that can be influenced.
Many of these social profiles will be reviewed by a counterparty before your meeting, and many of them will appear on the first page of Google for your name. Each one represents an opportunity to tell the story you want to tell. And while this may seem overwhelming, it is not hard to put guidelines in place and ensure compliance.
There are no more private companies; the Internet has forced a public identity onto all companies and individuals. The choice now is whether you are active in owning your story or allowing others to define it. Early adopter hedge funds have started leveraging online media to create distinction and improve perception. If you follow the three key steps, you can control your dialogue and help create your own story.
As the hedge fund industry transitions from a pure performance-based model to a combination of performance and predictability in an increasingly public forum, it becomes increasingly important to focus on the perception of your firm. Surveys of U.S. and European institutional investors found that reputation has become a primary consideration when choosing a hedge fund manager.
Don't waste the opportunity to establish trust before you walk into your next meeting.
---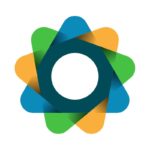 Lumentus is a strategic communications consulting firm that helps its clients manage their brands, protect their reputations and improve their perceptions across target and stakeholder audiences. Lumentus Social is the firm's social media technology and communications solutions unit, also based in the New York office. The firm's principals are leading practitioners in the areas of corporate communications, public relations and public affairs, digital reputation management, social media, advertising and branding. Lumentus practices a discipline-agnostic approach that yields dynamic solutions able to continuously reflect changing business demands.
All author posts