For those interested in the 2016 election horserace, the big news yesterday was former Hewlett-Packard CEO Carly Fiorina's announcement she is running for president.
For professional communicators, the launch of her campaign provided an important lesson as well: Make sure to secure all relevant names attached to an individual or campaign you are undertaking.
It turns out, even though she ran a Fortune 500 company, Fiorina and her campaign staff failed to secure the web domain CarlyFiorina.org.
The result? Visitors to the site are now welcomed with 30,000 (approximate number of people that were laid off during Fiorina's tenure as the CEO of Hewlett-Packard) frowning emoticons and negative text.
A Complicated Figure
As with most figures, the story behind the 30,000 layoffs at Hewlett-Packard is slightly more complicated than it appears at first glance. The mass layoffs occurred as a result of the $25 billion merger between two giants, Hewlett-Packard and Compaq and the redundancies that occur when two of such companies combine.
The text at the bottom of the new CarlyFiorina.org site, a quotation appears from Fiorina about the layoffs claiming that she "would have done them all faster." This quote is taken out of context as well. It's actually from a 2005 Forbes interview and refers to her asking certain top executives to leave HP in the wake of the company's merger with Compaq, not the thousands of employees that lost their jobs in the company's mass layoffs.
Political communications are famous for just this type of simplified, over-the-top messaging, particularly when it comes to election season attack advertising by opponents One reason this is done is that For Fiorina, who will likely run on the strength of her business management and executive skills, this type of early, mixed messaging could potentially kill her campaign long before it gets off the ground.
The Larger Issue
The most surprising part of this saga is that Fiorina is no stranger to being in the public eye – and no novice when it comes to telecommunications and technology.
In addition to sitting at the helm of HP, Fiorina sat as an executive of AT&T and ran its equipment spinoff, Lucent. Fiorina also has experience in the political arena, working as an advisor for Senator John McCain's presidential campaign in 2008 and ran a failed Senate campaign in 2010.
Records show that the site was registered in 2014, long after Fiorina's first political bid launched her back into the spotlight.
In other words, Fiorina – or her communications team — should have known better.
Carly Fiorina isn't the only person to have fallen victim to crafty dissidents. Ted Cruz famously doesn't own TedCruz.com: instead, visitors to the domain only see the words, "Support President Obama." And "Immigration reform now!" And US Senator Rick Santorum famously saw his last name become synonymous with a homosexual neologism in 2003 thanks to an LGBT activist's crusade.
But at the end of the day, Fiorina's domain gaffe should serve as a reminder of how important management of your digital reputation has become. Today, your digital reputation can come under fire in hundreds of unforeseen ways. As the world grows more connected and transparent, it becomes more and more important for firms and individuals, even those who may not be planning a bid for the presidency any time soon, to proactively manage their identity, brand, and reputation before someone else does it for them.
---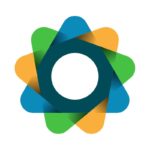 Lumentus is a strategic communications consulting firm that helps its clients manage their brands, protect their reputations and improve their perceptions across target and stakeholder audiences. Lumentus Social is the firm's social media technology and communications solutions unit, also based in the New York office. The firm's principals are leading practitioners in the areas of corporate communications, public relations and public affairs, digital reputation management, social media, advertising and branding. Lumentus practices a discipline-agnostic approach that yields dynamic solutions able to continuously reflect changing business demands.
All author posts