And the tips to make your email marketing campaign a success
When thinking about digital marketing, now more than ever, it's essential to place email at or near the top of your list. Three recent data points confirm why: 
59% of B2B marketers say email is their No. 1 channel when it comes to the lifeblood of every business: revenue generation. This comes directly from a WordStream study.
93% of B2B marketers report they expect to use email as their primary vehicle for content and information distribution this year. This data was surveyed by the Content Marketing Institute.
Every $1 spent on email marketing makes $44 in return, according to a Campaign Monitor study.
If you had any doubts about email marketing, those are impressive and compelling stats to validate just how important email has become as a major element, if not the centerpiece of B2B marketing programs. In the course of our client work, we witness email deliver convincing results, but we've also learned that not all email campaigns are created equal.
Here are some quick tips and findings that we've identified as hallmarks of successful email marketing:
Be consistent and persistent. It's not a one-and-done game, so be sure think about email as a sustaining presence in your marketing. Think frequency and "drip" campaigns consisting of 2-4 emails each.
Invest in content. Content is what makes customers and prospects open and click. Make sure you're planning for and investing in a steady stream of content which can include white papers, cases studies, webinars, videos, eBooks and so much more. And "gating" that content assures you'll capture follow-up contact details.
Promote your presence. In addition to providing access to your subject matter expertise via those content suggestions, be sure to also communicate when you'll appear at key tradeshows, have speaking engagements and other similar activities so you can invite prospects and customers to connect with you at them.
Question everything. Well, not exactly…We mean that including a question in your subject line can often prove helpful and effective in prompting recipients to open your email, especially if you're asking a question that's relevant to them.
Be specific and relevant. In addition to asking relevant questions, make sure your email is offering information on point to your specific target audience (or persona, if you've created those) and that you're addressing needs and pain points that hinder their success.
Be succinct. Once you've enticed recipients to open your emails, keep the text of the email itself short and focused. Limit yourself to the most important points to best ensure your targets click through for more information. That usually means limiting the email to about 150 words.
Of course, there are countless more strategies to effective use of email marketing, but we've found if you start with and stick with these basic essentials, you'll see real results. And speaking of results, one last critical factor is to track your outcomes. Learn from and build upon what works and be ready to adapt based on what the metrics tell you.
---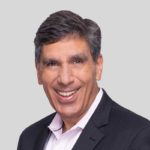 Robert Beltran is a Senior Partner at Lumentus and is one of the firm's founding partners. Rob relies on his broad, cross-industry experience to provide strategic counsel and direction around all "Paid" engagements and integrated marketing assignments undertaken on behalf of clients. He built his reputation working with an array of industry-leading companies and some of the world's most recognized brands, including The Coca-Cola Company, Colgate-Palmolive, LG Appliances, UBS, CEMEX, FMC Technologies, Leviton Manufacturing, Advil Cold & Sinus and the U.S. Postal Service.
All author posts