Your PR & marketing efforts could be wasted if you're not focused on search results
Rise of Search in Public Relations & Marketing
Internet search engines, like Google and Bing, are amazingly powerful tools that can gather and deliver detailed information about your company, its products and services across the globe.

Search Engines give you the ability to market to prospective customers and clients you probably could not reach — or even identify — in the past. The downside is that your brand messaging must now compete with any negative news, information, and even random, unrelated content that appear in search results.
Many companies and organizations focus their outbound marketing efforts on their website; however, the vast majority of your visitors — even those familiar with your website — are still using search engines to find it. That means their opinions are impacted, for better or worse, by what they find on search engine results pages (SERPs).
Impact of Search in Public Relations & Marketing
According to a 2015 MOZ survey, "Businesses risk losing as many as 22% of customers when just one negative article is found by users considering buying their product. If three negative articles pop up in a search query, the potential for lost customers increases to 59.2%."
How to Leverage Search in Public Relations & Marketing Efforts
The good news is that companies and organizations are not helpless in the face of negative or damaging search results. If you want to better understand the potential impact of SERPs on your marketing strategy, a good first step is to Google your brand and product names to find any pain points.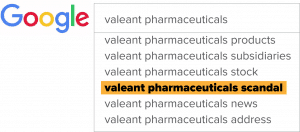 Then check your website analytics to see what search terms visitors are using to find you. You should regularly analyze these results and also research what appears in SERPs for your target search terms. Some questions to keep in mind:
Is your website at the top of the search results?
Does your website display sitelinks?
Does your search have a knowledge graph?
How many managed pages, such as Facebook and LinkedIn, do you maintain?
Are your managed pages appearing on the first page?
Are there positive stories or posts you would like to see rank higher?
Are there negative news stories or business listings that are incorrect?
Could your search results recover from a business-critical crisis?
The answers to these questions will give you a basic understanding of the value of your "digital reputation." You will then need to understand why each result is relevant for you, so that you can develop a plan to produce new content that is more relevant and accurate for your target audiences. If your overall reputation is positive with only one or two negative results, you may be able to improve the sentiment and accuracy of your search results on your own; for example, by making minor updates to your website.
Managing Negative News & Search Results
However, if negative results are widespread or holistic, you strongly consider working with an experienced professional in your corporate communications group or an outside firm with relevant expertise. Online Reputation Management (ORM) is both an art and a science that requires skills in Search Engine Optimization (SEO). It also requires a specialized understanding of the complex interplay between search engines' attempts to provide users with the most appropriate results, the credibility and authority of each website, and the relevance of key terms to individual search results.
Measure Your Online Reputation to Improve It
Lumentus developed its own proprietary technology to effectively quantify digital reputation in search results by assessing the domain authority of ranked listings, the timeliness of publication or posting, and the relevance of the result listings to your firm or its executives. This is part of the science; the art requires experts gauging the actual sentiment and importance of the rankings (automated systems still don't perform these functions accurately), building a comprehensive plan to strengthen search results and then strategically creating and deploying content to improve the visibility of desired results and ensure those results remain highly ranked.

The businesses with the best reputations understand all of these elements. Many have professional communications teams that put in the time and the effort to build that reputation and they continue to actively manage their digital assets to ensure they stay that way and continuously improve. Others must seek outside professional assistance. Either way, ensure your organization appears the way you want it to appear when a potential client, recruit or business partner keys your name into the search bar on their phone.
---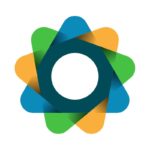 Lumentus is a strategic communications consulting firm that helps its clients manage their brands, protect their reputations and improve their perceptions across target and stakeholder audiences. Lumentus Social is the firm's social media technology and communications solutions unit, also based in the New York office. The firm's principals are leading practitioners in the areas of corporate communications, public relations and public affairs, digital reputation management, social media, advertising and branding. Lumentus practices a discipline-agnostic approach that yields dynamic solutions able to continuously reflect changing business demands.
All author posts