Developing and engaging a diverse and inclusive workplace has been a top priority for the major financial services players for years. Now, private equity firms, hedge funds and even smaller players in the alternative investment industry are beginning to embrace the value of diversity and inclusion.
Our colleague, Christina Bertinelli, explains how these financial services firms are developing public-facing communications to both describe and expand how their efforts steps to attract, develop and retain top talent from more diverse sectors of the community.
Lumentus has long worked with larger institutions in their diversity and inclusion communications, from developing specific website content, to blogs, video and other programming.
---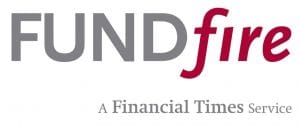 The hedge fund industry – long criticized for its lack of diversity – now has some of the largest players increasingly working to address diversity and inclusion efforts in public-facing ways. Bridgewater Associates and Man Group have recently expanded their websites or added new sections to discuss their diversity efforts.
Bridgewater's website includes a recently added section on "Diversity & Inclusion" that describes the firm's values as well as desire to "find and grow the best talent – across gender, race, ethnicity, sexual orientation/identity, religion and more." Bridgewater highlights "dedicated diversity professionals reporting directly to the CEOs," several "community groups" supporting diversity, and a senior diversity council. The firm did not respond to a request for comment.
Man Group expanded on its webpage dedicated to diversity and inclusion initiatives earlier this year, which includes information on its retention and recruitment initiatives – among them its "returnship" program as well as mentoring groups for women, ethnic minorities, and the LGBTQ community. Since the start of the year, the firm also has implemented new policies, including the introduction of 18 weeks of paid parental leave for all employees as well as a policy of balanced interviewing that ensures diverse interview panels and candidate lists, according to a spokesperson for the firm.
AQR Capital Management also has a section on its website that outlines diversity networks it has in-house. The firm's Women's Initiative focuses on supporting and engaging women in areas such as recruitment and development. The Pride LGBTQ network, formed in 2016, focuses on recruitment, philanthropic efforts, education and social events. The Chinese Community works to bring its members together to connect. Each of the initiatives is sponsored by at least one senior executive, according to a spokesperson for the firm.
"Our initiatives are reflective of our commitment to attract, develop and retain a diverse workforce, which we believe fosters a robust exchange of ideas and knowledge and allows us to deliver the best service to our clients," says Jen Frost, principal and chief human resources officer at AQR, in an email to FundFire.
Two Sigma Investments also lists different groups on its website to support women, people of color and the LGBTQ community. The firm declined to comment on when it added the information.
More hedge funds are adding language and statements around diversity and inclusion to their websites, and as large firms lead the charge there will likely be a trickle-down effect, says Christina Bertinelli, senior partner at communications consulting firm Lumentus.
"Alts are a little later coming to the table. I would love to have them have a section on their website, but also to show what they are doing" in other formats, she says. "Do they put out some sort of report? If they just have a section on the website it feels like checking the box. What will be interesting is showing what they are doing and reporting back on that." The hedge fund industry is facing recruiting challenges from other sectors, says Andrew Corn, CEO of E5A Integrated Marketing, an alts marketing consultant.
"If these companies want to attract top-notch millennials and also bring in women, they need much more safe, open environments than there have been in the past," he says.
It will likely be a slow evolution for the industry, Corn says. "They are addressing it internally and to the world and both things are good. The real question is, is there change or is it just lip service?"
Diversity and inclusion have been ongoing issues for the alts industry, and many firms are going public with their efforts as investors become more vocal, says Camille Asaro, a partner in KPMG's alternative investments practice.
"It is becoming a mainstream issue for the industry, which is going to help make that change," she says. "Everyone needs to be part of this solution, both men and women leaders and the employees. Investors as well."
Change is happening, but not at the pace one would expect, she adds. "Those alternative investment players who will not respond to the need to do this will be left behind. And it has to go back to the data points where you see profitability with diverse thinking."
The public discussion on diversity, while still new to the hedge fund sphere, is here to stay, says J.D. David, COO at Meyler Capital, an alternatives marketing firm.
"It's not a fad," he says. "It would surprise me if we didn't see funds utilizing the space they have on their websites and their public-facing profiles to target the exposure and awareness they are looking for when it comes to diversity."
Christina runs the Digital Reputation Management practice for Lumentus and oversees the team of content specialists and technology and search experts. Christina has created exceptional experiences for clients ranging from some of the nation's most prominent financial services firms, as well as hedge funds, private equity firms, and a number of corporations and their executives.
---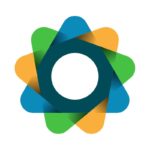 Lumentus is a strategic communications consulting firm that helps its clients manage their brands, protect their reputations and improve their perceptions across target and stakeholder audiences. Lumentus Social is the firm's social media technology and communications solutions unit, also based in the New York office. The firm's principals are leading practitioners in the areas of corporate communications, public relations and public affairs, digital reputation management, social media, advertising and branding. Lumentus practices a discipline-agnostic approach that yields dynamic solutions able to continuously reflect changing business demands.
All author posts