No surprise that Google's algorithm is changing again. At the Search Marketing Expo (SMX) we attended in March, those changes were top of mind.
Many companies, especially in financial services and real estate, think that once they create content and a website, they are good to go. These sites and the content created must be dynamically managed to stay aligned with changes that will impact search rankings for the companies.
Here are two key changes from Google sure to impact any company and force executives to reconsider their approach to SEO.
1. Accelerated Mobile Pages (AMP) – You may have noticed when Googling a company or topic from a smartphone, a carousel of articles, mostly from news websites, appears at the top of search results. There is a small lightning bolt, with the letters "AMP" at the bottom.
AMP will be expanding from news outlets to company websites in the near future. You can stay on top of it here.
The implementation requires an addition of code to the site, facilitated by the use of plugins. AMP pages can be rendered quickly and help firms rank higher in Google search results.
2. RankBrain – Google's search algorithm has traditionally used signals such as keyword presence in the title tag, quality and quantity of incoming links, page word count and site architecture to determine search results rankings. RankBrain will change that.
RankBrain incorporates machine learning, allowing the search algorithm to deliver better results over time. Currently, machine learning is used to help filter out spam from your email and customize movie recommendations in iTunes.
The big difference for companies with the new approach to search applies primarily to new queries. RankBrain is used to identify other previously searched queries with a similar meaning and renders similar results. This takes user behavior and past searches into account.
To help companies continue to rank high in search with RankBrain, firms must create content that approaches topics holistically and that matches searcher intention by answering specific questions. Companies should analyze the keywords clients are using to find their pages, then be sure the appropriate amount of words and topics are addressed in website pages.
Beyond Accelerated Mobile Pages (AMP) and RankBrain, here are some additional tips and reminders we took away from the conference for companies ranging from financial services to luxury real estate looking to improve digital marketing.
Branding Matters: A company's search exposure increases when branding is consistent across the board. Search engines like Google, Yahoo! And Bing evaluate brand strength by noting the number of searches for a brand or the brand's products and services. Remaining consistent with branding and driving traffic to key pages will ultimately help SEO.
Headlines Matter: Everyone has fallen for clickbait. Yes, it's there to get attention and clicks. It also works for driving traffic to websites and improving SEO. When creating ad headlines for content, websites and tags, here are a few things to think about:

Emotional Appeal: Headlines that elicit an emotion, from happiness to fear to embarrassment drive clicks.
Short and Sweet: Maximize character limits by using short synonyms and eliminating unnecessary words.
Ask Questions: Asking questions that hit home for potential clients, that are specific and relevant to a firm's audience are more likely to drive traffic, as people will click to find the answer.
Define Benefits: People want information that is easily consumable and understandable. Ensuring that people know the benefits of clicking on a link will increase traffic and likelihood the information will be shared.
Hey There! Did that get your attention? Imperative words such as "Hey there" or "Listen Up!" will catch a person's eye and make them more likely to visit a website, increasing traffic and helping with SEO.
---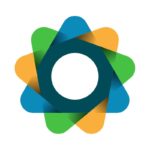 Lumentus is a strategic communications consulting firm that helps its clients manage their brands, protect their reputations and improve their perceptions across target and stakeholder audiences. Lumentus Social is the firm's social media technology and communications solutions unit, also based in the New York office. The firm's principals are leading practitioners in the areas of corporate communications, public relations and public affairs, digital reputation management, social media, advertising and branding. Lumentus practices a discipline-agnostic approach that yields dynamic solutions able to continuously reflect changing business demands.
All author posts