On Monday, March 21st, Lumentus attended Portfolios with Purpose (PwP) 4th Annual Awards Night at the Museum of the City of New York. PwP is a fantasy stock competition where participants select five stocks where contestants compete against one another, all proceeds are donated to the charity of the winner's choice.
PwP's leader, @StaceyAsher, takes centerstage to address a packed house. pic.twitter.com/YFYRUzZDNz

— Portfolios w/Purpose (@PlayPwP) March 21, 2016
It was a fantastic event beginning with a cocktail hour where attendees could bid on auction items and sample food and drinks provided by the many sponsors. Awards were then handed out to the top three contestants and their charities from each division. The Master Class winners, which is a class comprised mostly of top hedge fund managers, were as follows:
1st Place: Matthew Turk | $112,500 raised for Feeding America San Diego
2nd Place: Andy Nahas of The Prospect Fund | $56,250 raised for Reality Changers
3rd Place: Jamie Dinan of York Capital | $18,750 raised for Museum of the City of New York
The winners for the Professional and Novice were as follows:
Professional
1st Place: Jonathan Rosenthal | $36,540 raised for Center for Biological Diversity
2nd Place: Collin Walsh | $18,270 raised for Open Heart Magic
3rd Place: Paul Stamas | $6,090 raised for Echoing Green
Novice
1st Place: Stephen Pierson | $37,844 raised for ArtBridge
2nd Place: Kelly Hardeman | $18,942 raised for Human Rights Watch
3rd Place: Chelsea Duran | $6,314 raised for Texas Exes – NY Chapter
PwP raised over $300,000 in total for charities like Human Rights Watch and Reality Changers. A fireside chat hosted by CNBC's very own Scott Wapner followed the awards ceremony. Panelist for the chat included Marc Lasry of Avenue Capital, Jamie Dinan of York Capital and Jason Karp of Tourbillon Capital. Here are some of the key takeaways from the chat:
You better have the luxury of time. You can make your bets on your stocks but in today's market, you better of the luxury of time to wait these things out.

The volatility in the last 6 months is unprecedented. You need a greater tolerance for losses.

Let the banks lend. The only way the economy grows is when people and small business can borrow money. The fed has too much regulation to allow banks to lend to those who need it most.
Lumentus is proud to partner with PwP, helping drive the conversation beyond the event through social media. Lumentus was able to accumulate over 5,000 impressions on Twitter throughout the night and has grown their followers by 12% just in the month of March. From sharing pictures on Instagram and live-tweeting the event to Periscoping the fireside chat, digital efforts have driven engagement, signups and ultimately, more donations for the great causes supported by PwP.
---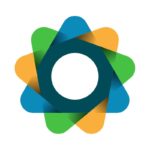 Lumentus is a strategic communications consulting firm that helps its clients manage their brands, protect their reputations and improve their perceptions across target and stakeholder audiences. Lumentus Social is the firm's social media technology and communications solutions unit, also based in the New York office. The firm's principals are leading practitioners in the areas of corporate communications, public relations and public affairs, digital reputation management, social media, advertising and branding. Lumentus practices a discipline-agnostic approach that yields dynamic solutions able to continuously reflect changing business demands.
All author posts