NEW YORK – Sept. 28, 2012 – Former Wall Street Journal reporter Clinton Riley, a communications industry veteran, has joined Lumentus as a senior partner providing strategic client counsel and direction around all earned, owned and shared activities and communications programs.
Prior to joining Lumentus, Clinton served as the Vice President of Public Affairs and Media Relations at HSBC, one of the world's largest and most valuable financial brands. In that role, he managed media relations and external senior executive communications in the United States for the bank's commercial banking unit. He and HSBC's U.S. communications team earned honors from the International Association of Business Communicators for their issues management efforts.
Before HSBC, Clinton was the companywide Director of Editorial Services at Merck & Co., Inc., a role that placed him at the critical intersection of external and internal communications for one of the world's largest pharmaceutical companies throughout the debate over the federal Affordable Care Act and a major industrywide merger and acquisition cycle.
"Clinton is a master business storyteller across many industries and mediums," said Laurence Moskowitz, managing partner and chief executive officer of Lumentus. "He is a former national award-winning journalist who honed his skills and gained invaluable experience about people, institutions and society while working at a number of prominent publications."
Clinton's career included reporting for the Journal, The (Bergen) Record and The Virginian-Pilot, Virginia's largest newspaper. Clinton, a former national banking reporter and lead investigative reporter, has earned dozens of individual and team honors, including the Scripps Howard Foundation's National Journalism Award for Business and Economic Reporting, the Daniel Pearl Award for Best Investigative & Series Reporting and two National Investigative Reporters and Editors Awards. He was also a finalist for the Gerald Loeb Award for Distinguished Business and Financial Journalism from the UCLA Anderson School of Management.
"Clinton's unrivaled background in the financial services and health fields will bolster Lumentus' array of services to better serve our growing client base," said Moskowitz. "His forensic investigative skills and unparalleled knowledge of the financial services and healthcare industries will bring an exciting new perspective and skill set to the Lumentus team and those it services."
"Lumentus offers a unique, integrated approach to clients," Clinton said. "I look forward to applying my diverse experience a
nd skillset to continue to expand the company's financial services and healthcare portfolios."
About Lumentus
Lumentus is a full-service, integrated communications agency headquartered in New York. Lumentus helps clients manage their brands, protect their reputations and improve their perceptions across target and stakeholder audiences. The Lumentus approach to effective communications is achieving the optimal blend of public relations, advertising, digital and social media to create positive results for clients. For more information on the firm's capabilities, visit www.lumentus.com. Connect with Lumentus on Facebook, Twitter, LinkedIn, Pinterest and Instagram.
---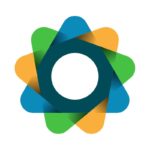 Lumentus is a strategic communications consulting firm that helps its clients manage their brands, protect their reputations and improve their perceptions across target and stakeholder audiences. Lumentus Social is the firm's social media technology and communications solutions unit, also based in the New York office. The firm's principals are leading practitioners in the areas of corporate communications, public relations and public affairs, digital reputation management, social media, advertising and branding. Lumentus practices a discipline-agnostic approach that yields dynamic solutions able to continuously reflect changing business demands.
All author posts