NEW YORK, Feb. 15, 2018 – An extensive, heavily researched guide to developing and delivering powerful content messages to clients, "Content Rules: Create Customer Connections that Deliver Engagement and Drive Business," has been published by digital communications firm Lumentus and released today to public relations, marketing and brand management professionals.
The guide, or white paper, explores essential aspects of content marketing, building key customer connections and converting connections into revenue. The guide provides infographics, case studies, useful tips and tactics, as well as industry best practices.
"Content marketing is the art of listening to your prospects' wants and needs and knowing how to effectively establish a relationship with them through precisely targeted content," said Laurence Moskowitz, Chief Executive Officer of Lumentus. "This guide offers communications and marketing professionals best practices to magnify the science of developing those solutions."
The Lumentus white paper offers six steps to content marketing success, highlighting key methods to profile customers, creating a content marketing roadmap and tracking ROI.
"Communication goal posts are constantly moving," said Robert Beltran, Senior Partner at Lumentus and co-author of the report. "This report provides strategic guidelines and guardrails to stay in front of marketing trends and ensure that messaging to current and potential customers remains strong and converts into new business."
The report details the importance of understanding your audiences and establishing goals and objectives upfront. This is particularly useful for marketing professionals who must justify content marketing with internal stakeholders.
Lumentus, based in New York, has extensive experience in creating, promoting and rehabilitating the digital profiles of brands and their executives, including life sciences companies and financial services firms, among other clients. In addition to its Digital Reputation Management practice, the firm offers traditional and social communications services that complement online campaigns. It also represents not-for-profit advocacy organizations, providing a wide range of communications and management consulting services.
The white paper was co-authored by Senior Partner Robert Beltran and Senior Director of Digital Strategy Bryan Bridges. Beltran, formerly a veteran of the Marsteller division of Burson-Marsteller, oversees the firm's integrated marketing initiatives while Bridges, whose experience ranges from financial services firm KKR to international public relations firm Brunswick, has extensive experience in financial services marketing and provides Lumentus clients with strategic counsel, content development, and SEO and SEM programs.
A free copy of the whitepaper is available here.
---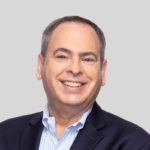 Project Director at Lumentus, has a solid global background as a PR practitioner, a broadcast news consultant and journalist, and has produced innovative conferences for the international news community. A native New Yorker, he spent 15 years based in London and two years in Doha, Qatar.
All author posts