When you hear the name Steven Cohen, your first thought might be about SEC issues. That is not what he or others would want you to read about when Googling his name, especially as he launches a new firm, Point72 Asset Management.
While he can't rewrite history, FundFire is taking a close look at how Cohen and his team are aggressively trying to manage the search results for hedge funder. Managing online reputations is a growing trend among financial services companies, as they look to define their online identity and communicate directly with investors.
FundFire spoke with Lumentus Co-Founder Adam Selig about the progress Cohen is making in his campaign to clean-up his digital presence. So far the results are impressive, as Cohen is tying himself to positive contributions and the growth of Point72 versus the troubling history of S.A.C Capital.
"Every time someone gets hired there, it's a public validation that people are backing this brand," said Selig.
S.A.C. Capital Management ran a $16 billion fund before the SEC banned them from running external money in 2013 from insider trading allegations. A year later, Cohen was at it again, this time launching Point72, a family office. However, Point72 is not operated like a traditional family office.
Many hedge funds and family officers try to fly under the radar. Point72 and others are realizing the value of telling their story directly to investors and the media.
Point72's president, Doug Haynes, often speaks at conferences in New York and London, bragging about the family offices' perfect compliance record.  The firm's media team announces major hires, global expansions and they even have a Glassdoor page. The family office technically has no one to market to, as they are not allowed to operate money from outside the firm, yet see the value in what they are doing for the firm and Cohen's reputation.
Cohen is using Point72 as an opportunity to help rebrand himself from the damaging PR he received during his time with S.A.C. Capital Management. Ultimately, Cohen can accept outside money again in 2018, although Point72 says they won't necessarily do so.  
Click here to read the full story and interview from FundFire.
---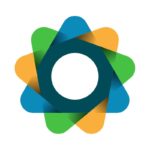 Lumentus is a strategic communications consulting firm that helps its clients manage their brands, protect their reputations and improve their perceptions across target and stakeholder audiences. Lumentus Social is the firm's social media technology and communications solutions unit, also based in the New York office. The firm's principals are leading practitioners in the areas of corporate communications, public relations and public affairs, digital reputation management, social media, advertising and branding. Lumentus practices a discipline-agnostic approach that yields dynamic solutions able to continuously reflect changing business demands.
All author posts