NEW YORK, May 11, 2017 – Nearly 70 percent of American decision-makers and managers rely on search engine results in making business decisions, according to a new national poll by Lumentus, a digital marketing and communications firm.   Nearly 75% say they have decided not to conduct business based on negative information found in internet search engines.
"Ensuring companies and organizations manage their online 'profiles' and digital reputation on Google, Bing or Yahoo! is critical," said Laurence Moskowitz, chief executive of Lumentus. "This poll further demonstrates that every business and organization must ensure that its search results are strong, accurate and actively managed."
Nearly 800 U.S. business decision makers earning more than $100,000 were polled by Survey Monkey in early May 2017, affirming the importance of online search results when making business decisions. Some of the key findings include:
Nearly 70% of respondents say they consider online search results as part of their business decision-making processes

More than 80% of respondents report they would avoid a company or individual on the basis of negative search results

Nearly 75% say they have actually rejected doing business with companies as a result of negative search results.

75% of respondents say they will search further if they find negative information about a company they are researching
The poll's margin of error is +/- 4%.
"The Lumentus poll amplifies several recent studies of website traffic data, which show that nearly two-thirds of a company's website visitors originate with a search," said Lumentus Senior Partner Christina Bertinelli, who leads the firm's Digital Reputation Management practice.  "Even when visitors know the company's URL, or specific website address, they use their search bar."
"Too often, we find companies that have websites with outdated content and poor search engine optimization (SEO) practices, infrequent press releases, and incorrect third-party business listings," Bertinelli added. "Active management requires developing and executing a digital strategy, ensuring the accuracy of other content and careful monitoring of third-party news and blog coverage."
About Lumentus
Lumentus is a digital marketing and communications firm based in New York that helps its clients manage their brands, protect their reputations and improve their perceptions across target and stakeholder audiences. The firm's principals are leading practitioners in the areas of corporate communications, public relations and public affairs, digital reputation management, social media, crisis communications, advertising and branding.
For more information on the firm's capabilities and case histories, visit www.lumentus.com
---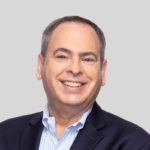 Project Director at Lumentus, has a solid global background as a PR practitioner, a broadcast news consultant and journalist, and has produced innovative conferences for the international news community. A native New Yorker, he spent 15 years based in London and two years in Doha, Qatar.
All author posts