From Bridgewater Associates's founder Ray Dalio joining Twitter last month to Citadel Group recently rolling out a new website, the digital push is gaining ground in the hedge fund space as more firms look to modernize aspects of their marketing efforts and gain insights from interactive data, industry watchers say.
Long known for their secrecy and exclusivity, hedge funds over the last 18 months have increasingly been exploring updating or launching websites, adding social media, and going digital with pitch books and other investor materials. An oversupply of hedge funds in the market and investors being inundated with options is pushing firms to join the increased digital stride, says J.D. David, COO at Meyler Capital, an alternatives marketing firm.
"The trend has absolutely gained momentum," he says, noting that emerging managers are increasingly open to adapting digital tools. "We've seen a lot more comfort and acceleration in the trend in the last two years than in the last five to 10 years combined."
Citadel launched a new website in late March and has active Facebook, Instagram, Twitter, and LinkedIn accounts. The firm declined to comment on their new website and social media program. Bridgewater – which has taken to using LinkedIn to share firm news in the past year, including a major succession planning announcement, as reported – did not respond to a request for comment.
Other firms aren't so new to the digital game. AQR Capital Management's co-founder Clifford Asness started a blog, Cliff's Perspective, in 2014 and has been vocal on Twitter, adopting a new handle in December. AQR declined to comment.
As industry giants take more public digital steps, other hedge funds are watching and should be thinking about reserving social media handles even if they aren't sure they will take the plunge, says Christina Bertinelli, senior partner at communications consulting firm Lumentus. Over the past few months, Bertinelli has seen an uptick in clients wanting to upgrade websites or launch them for the first time as well as having discussions around social media.
"Certain funds will go ahead and do it. I think this whole Ray Dalio thing will make more conversations happen… No one ever wants to be the first or the last – they want some help to be in the middle," she says.
While the 2012 federal JOBS Act paved the way for hedge funds to advertise, very few have chosen to use the provisions, says Mitch Ackles, CEO of Hedge Fund PR and president of the Hedge Fund Association. It is possible many are taking advantage of general solicitation tools the public doesn't see, such as direct email to high-net worth investors or sending targeted videos to investors. Others have opted to take the route of writing blogs and sharing thoughts on social media.
Compliance still dominates as one of the major concerns when firms are evaluating social media, Bertinelli says. "What I've always said to clients is you don't need to talk about specific investments," she says. "You can talk about your values and use these tools to get your words out."
For hedge funds that choose to pursue social media, the medium creates increased work as well as record keeping and monitoring chores for firms, says Richard Marshall, a partner at Katten Muchin Rosenman. Firms are becoming more relaxed about entering the space, but are not forgetting the requirements that go along with it, he says.
"It's not the end of the world, but it's something that takes extra work and it's treated as if it's a [formal] writing," he says.
While the range of adoption is varying across the industry, Meyler Capital has seen an uptick in clients wanting to create digital decks and video content and also wanting to be able to generate analytics around their digital footprints to understand how potential investors are digesting information, David says. Investors aren't ready to ditch pitch books, but he expects to see an increase in the adoption of digital tools over the next two to three years as well as slimmed down digital decks that can be read on the go. "You have to present yourself as a thought leader and be giving something away without asking for something in return," he says.
There has been a particularly big push in digitizing the investment experience in the high net worth space, says Tania Das Wright, COO of Artivest, a platform that delivers alts funds to advisors. Artivest launched its hedge fund platform in late 2016 and works with managers to build digital pitch books and video content available in one dashboard for financial advisors. Tracking analytics and gathering data is also opening the way for targeting of products to customers, and eventually to online transactions, she says.
"It's a pretty big impact that platforms are having to make hedge funds use this digital technology," she says. "It's about the user experience… If you can make it easier to transact in alternatives, you'll get more folks who are able to cross the hurdles that are there." As the next generation of investors comes of age, having an easy user experience will become increasingly important, she says. "The next generation of investors is used to technology and they buy their houses, cars online… It seems silly not to be able to transact online."
---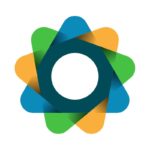 Lumentus is a strategic communications consulting firm that helps its clients manage their brands, protect their reputations and improve their perceptions across target and stakeholder audiences. Lumentus Social is the firm's social media technology and communications solutions unit, also based in the New York office. The firm's principals are leading practitioners in the areas of corporate communications, public relations and public affairs, digital reputation management, social media, advertising and branding. Lumentus practices a discipline-agnostic approach that yields dynamic solutions able to continuously reflect changing business demands.
All author posts