A perfect storm of uncertainty is hitting the financial world. The presidential election, dropping oil prices and an uncertain economy are leading to major market fluctuations, at the same time as managers are being hit with a record number of hedge fund liquidations. All of this means investors are looking at much more than a fund's proof of performance – they are relying on its digital reputation, and their first impression is based on what they find online.
Data reported by Hedge Fund Research shows that a record 700+ hedge funds shut down in 2015. However, total hedge fund assets during that time from $51.7 billion to a record $2.97 trillion.
With larger firms ($5 billion or more) still maintaining a healthy book of business, smaller firms still have an opportunity to bring in new business by proving themselves. Investors are doing their due diligence which often starts and ends with a Google search. Not only are firms being searched, but the executives that run the firms. Between 2014 and 2015, terms like 'hedge fund manager', 'hedge fund', 'venture capital', 'CEO' and 'managing director' increased between 25 and 50 percent. Managing the first page of search results for your fund and executives is critical.
The opportunity to manage and improve one's online presence is greater than ever, as investors want to understand with who and into what they are putting their money. There are several approaches funds can take to boost and raise their online presence. Here's a look at some of them:
Expand and open websites
Own social channels
Monitor for issues
Produce content
For more on this article, read it in its entirety at finalternatives.com.
---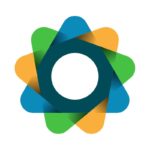 Lumentus is a strategic communications consulting firm that helps its clients manage their brands, protect their reputations and improve their perceptions across target and stakeholder audiences. Lumentus Social is the firm's social media technology and communications solutions unit, also based in the New York office. The firm's principals are leading practitioners in the areas of corporate communications, public relations and public affairs, digital reputation management, social media, advertising and branding. Lumentus practices a discipline-agnostic approach that yields dynamic solutions able to continuously reflect changing business demands.
All author posts