92% of people today will never make it past the first page of a Google search. What do your results look like? Google processes over 40,000 searches every second of the day so chances are you or your company are being searched. Search increases in industries like hedge funds and venture capital have grown in recent years.
Searches for financial services companies and their executives are increasing 25% to 50%. That means it's more important than ever to manage an online presence. Businesses could potentially be missing out on opportunities. Here are 6 tips to improve your Google presence:
Create a LinkedIn profile
Have an open website
Optimize your profiles and website
Own your Twitter handle
Put up content, consistently
Don't "set it and forget it"
For more on this article, check it out in full here at thinkadvisor.com.
---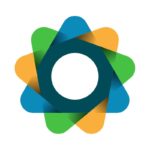 Lumentus is a strategic communications consulting firm that helps its clients manage their brands, protect their reputations and improve their perceptions across target and stakeholder audiences. Lumentus Social is the firm's social media technology and communications solutions unit, also based in the New York office. The firm's principals are leading practitioners in the areas of corporate communications, public relations and public affairs, digital reputation management, social media, advertising and branding. Lumentus practices a discipline-agnostic approach that yields dynamic solutions able to continuously reflect changing business demands.
All author posts