Och-Ziff Capital Management's move to lock in top talent with a 10-year deal comes not only after a difficult 13 months in which withdrawals hit approximately $13 billion, but is also part of a larger shift as hedge funds increasingly look for ways to reassure their investor base.
Och-Ziff's maneuver aims to turn the page on a challenging 2016, when its headcount declined by approximately 20% over the course of the year, and after a settlement that required it to pay more than $400 million in relation to a subsidiary's role in an African bribery scandal, as previously reported.
Och-Ziff named James Levin and David Windreich as new co-CIOs last week. Levin's partner agreement comes with a 10-year commitment and a two-year non-compete, and was structured to "incentivize Mr. Levin for the services, contributions and leadership he provides and to ensure the future continuity of the company while further strengthening alignment with fund investors and shareholders," Och-Ziff said in a filing with the Securities and Exchange Commission. The contract's value has been estimated at $250 million, as previously reported.
Talent retention strategies for hedge funds and private equity firms are more in vogue now than they have been in the past, says Adam Kahn, managing partner at Odyssey Search Partners. Still, Och-Ziff's move is an outlier of the trend.
"This is not a normal retention tactic in any way shape or form, but rather a move that indicates to their investors that this is somebody who they have big plans for moving forward," he says.
Levin, 33, joined Och-Ziff in 2006 and headed credit investing, making a name for himself with wagers on debt investments. He previously worked as an associate at current Treasury Secretary Steven Mnuchin's Dune Capital Management and as an analyst at Sagamore Hill Capital Management, according to his bio on Och-Ziff's website. As part of the agreement that gives him a greater stake in the firm, Levin is set to receive a conditional grant of tens of millions of units in Och-Ziff with conditions on some units vesting over 10 years as well as some being contingent on performance targets, according to Och-Ziff's filing. Firm founder Dan Och is relinquishing 30 million units of a different share class as part of the agreement. Och-Ziff declined to provide further comment on the agreement.
"Given Och-Ziff can reward folks with publicly traded stock, it does make the structure unique but also reveals the emphasis that Och-Ziff places on consistency and the preservation and growth of long-term market value as opposed to that of its private market competitors," said Robert Willenbrock, head of compensation at Glocap and co-founder of CompIQ, in an email. "Also unique is Och's decision to relinquish the $100 million in stock to make it all happen."
Och-Ziff also approved a new incentive program for its executive managing directors, according to the firm's fourth quarter earning's call.
Levin's large pay package comes as compensation has dropped in the hedge fund industry and firms narrow in on paying for performance, says Alan Johnson, managing director of compensation consultancy Johnson Associates.
"Pay has come down meaningfully. People are differentiating better," he says. "People who perform continue to stay where they are."
While the hedge fund industry's performance has started to pick up in recent months, the industry saw net outflows of $110 billion in 2016, according to the latest data from Preqin. Those outflows have given managers an advantage when looking to retain talented investment pros who in other conditions might have decided to strike out on their own.
"You want to make it as difficult as possible for a star to go out on their own," Johnson says. "It's more difficult to go out on your own than it was three to five years ago."
Och-Ziff's move comes as other hedge funds also sketch long-term plans. Angelo Gordon & Co. plotted its succession framework last year, as reported, and big names – including Jim Simons at Renaissance Technologies and David Shaw at D.E. Shaw – have managed to step back from businesses tied to their names.
The pressures of retaining top talent are also evident in a growing willingness by fund managers to recognize the contributions of the younger investment talent. While the hedge fund industry has long been cloaked in a certain amount of secrecy, a younger generation that will end up replacing many well-known founders increasingly wants attribution, with their names and their work publicly acknowledged, says Christina Bertinelli, senior partner at communications consulting firm Lumentus.

"The younger generation wants to know if they come to work for a fund that they are going to get the exposure and create a personal brand so that when they go on their own they can attract the seed money," she says. "Personal brand has never been more important in this industry."

Investments from public pensions have also put a stronger magnifying glass on hedge funds and how they manage their public perceptions, especially when large salary numbers for their fund managers hit headlines during a year of disappointing performance. Firms need to focus on explaining why it's so important to retain talent and build out their benches, Bertinelli says.
While firms have started displaying more of their key employees and "bench" on their websites, she says that overall it's still very limited, with only approximately 15 to 25% of firms willing to do so because of fear greater visibility can lead to employee poaching. Such a backdrop makes Och-Ziff's move all the more notable. With a year in the hedge fund world comparable to dog years, a 10-year commitment is "forever" and signals a long horizon for Och-Ziff, Johnson says.
"[I]f you're a public firm, you want to send a signal you're going to be around," he says.
---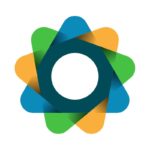 Lumentus is a strategic communications consulting firm that helps its clients manage their brands, protect their reputations and improve their perceptions across target and stakeholder audiences. Lumentus Social is the firm's social media technology and communications solutions unit, also based in the New York office. The firm's principals are leading practitioners in the areas of corporate communications, public relations and public affairs, digital reputation management, social media, advertising and branding. Lumentus practices a discipline-agnostic approach that yields dynamic solutions able to continuously reflect changing business demands.
All author posts