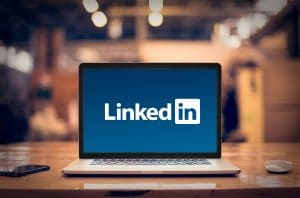 If you're like most people, you are probably familiar with the benefits of LinkedIn as a tool for networking and being found by recruiters, but may not realize the potency of the platform for controlling how you appear in search results. For most names, LinkedIn is at the top of the first page of search results on search engines such as Google, Yahoo!, and Bing; this makes a LinkedIn profile one your most powerful, but overlooked, tools for managing your digital reputation.
There are three strategies you can use to put the power of LinkedIn to work for you:
Leverage LinkedIn's High Domain Authority
LinkedIn is a trusted source for search engines, so the site ranks high in their algorithms. High domain authority means a LinkedIn profile will appear more prominently in search results. You can take advantage of this by using simple optimization techniques, such as making sure your profile is as complete as possible, adding a photo, and claiming a vanity URL that includes your name. LinkedIn also gives you the opportunity to promote websites and social media profiles, which can help you harness the authority of LinkedIn to boost other sites in search results, such as your professional biography or Twitter profile.
Shape Your Story
LinkedIn can help you create a digital footprint, but it's up to you to define your brand. Make sure that you use key words that people will use to find you. Your name is the most obvious, but it should be the name you actually use; many people use a formal version of their name on LinkedIn (i.e., Robert or Jennifer) even though most people would know them and search by a nickname (i.e., Bob or Jenny). Be sure to use keywords that are important to your personal brand, including your company, job title, industry, and universities; these are terms that will help people find you more easily and distinguish you from others with similar names.
Get Connected
Make LinkedIn more than just a digital resume; to really harness the potential of the platform, connect to at least 50 current and former colleagues, request endorsements and recommendations from former supervisors, coworkers, and clients, and share your professional insights in posts and microblogs. All of these activities make you more valuable to the LinkedIn network, so the site promotes you in more places.
---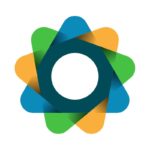 Lumentus is a strategic communications consulting firm that helps its clients manage their brands, protect their reputations and improve their perceptions across target and stakeholder audiences. Lumentus Social is the firm's social media technology and communications solutions unit, also based in the New York office. The firm's principals are leading practitioners in the areas of corporate communications, public relations and public affairs, digital reputation management, social media, advertising and branding. Lumentus practices a discipline-agnostic approach that yields dynamic solutions able to continuously reflect changing business demands.
All author posts