Protect Our Power Taps Digital Communications Firm to Support its Mission
NEW YORK – April 6, 2017 – Protect Our Power (POP), a new advocacy organization dedicated to strengthening the nation's electrical grid against potential threats, today announced it had appointed Lumentus as its strategic communications firm. By deploying its digital and integrated communications capabilities, Lumentus will work with the not-for-profit group to expand engagement with key stakeholders to support efforts to better protect the nation's electric power infrastructure.
Lumentus will assist POP's efforts to unite key industry groups, utilities, security experts, government authorities and public policy influencers to expedite efforts toward fortifying the grid against threats, foreign and domestic. Lumentus will actively manage POP's communication assets and leverage its expertise in corporate communications, public affairs and digital reputation management to help coordinate and develop practical solutions to ensure greater resiliency of the grid.
"Electricity makes the American way of life possible," said Jim Cunningham, Executive Director, Protect Our Power. "It is critical that we improve public awareness and the coordination of industry and government to increase support to make our electric infrastructure more resilient. Lumentus brings to us the proven ability to help us achieve that objective. We look forward to collaborating with Lumentus as we work to ensure this crucial initiative succeeds."
"We are honored that Protect Our Power has chosen us to serve as its communications firm," said Laurence Moskowitz, Managing Partner and Chief Executive, Lumentus. "From our first discussion, it was clear that POP was formed from an urgent need for decisive action to protect the national electric grid. We are thrilled to work with Protect Our Power and look forward to applying our capabilities toward expanding the reach of POP's message to all key stakeholders who play a role in keeping power flowing to maintain our American way of life."
Lumentus helped POP assemble a respected and diverse panel of 20 advisors with expertise in energy policy, power production and delivery operations, as well as stakeholders familiar with healthcare, finance, transportation, security and national defense.
Protect Our Power released a significant national poll on April 5, indicating that more than 60 percent of Americans believe the U.S. electric grid is vulnerable to a cyber or physical attack while fewer than nine percent believe the federal government is doing all they can to protect the grid. Complete results are available at:
http://protectourpower.org/wp-content/uploads/2017/04/National-Survey_Mar2017.pdf
About Lumentus
Lumentus is a strategic communications consulting firm based in New York that helps its clients manage their brands, protect their reputations and improve their perceptions across target and stakeholder audiences. The firm's principals are leading practitioners in the areas of corporate communications, public relations and public affairs, digital reputation management, social media, advertising and branding.
For more information on the firm's capabilities and case histories, visit www.lumentus.com
About Protect Our Power
Protect Our Power (POP) is a not-for-profit organization designed to build a consensus among key stakeholders, decision-makers and public policy influencers to launch a coordinated and adequately funded effort to make the nation's electric grid more resilient and more resistant to all external threats. The national program must also ensure establishment of an enhanced power restoration and recovery component for all grid operations that would include communications protocols to protect the American public.
For more information about Protect Our Power, visit www.protectourpower.org.
Media Contacts
Jim Gold, Lumentus
212-235-0251
jgold@lumentus.com
---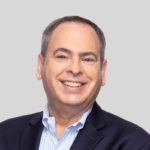 Project Director at Lumentus, has a solid global background as a PR practitioner, a broadcast news consultant and journalist, and has produced innovative conferences for the international news community. A native New Yorker, he spent 15 years based in London and two years in Doha, Qatar.
All author posts