Portfolios with Purpose (PwP), a not for profit fantasy stock selection competitions where each player competes on behalf of their favorite charity, has selected Lumentus, a full-service digital-first communications firm, as its social media agency of record. PwP secured a record $405,000 in charitable contributions for this year's campaign leveraging a content creation and a strategic social media plan, executed by Lumentus.
"We are very proud of how much PwP has grown over the years and the hundreds of thousands of dollars that have been raised for charity," said Stacey Asher, CEO and Founder of PwP. "With a focus on the contests and charities, we were missing elements of awareness and engagement that Lumentus now provides through channels such as Facebook, Twitter and LinkedIn."
"Portfolios with Purpose has a compelling story, bringing amateur stock enthusiasts together with the biggest names in hedge funds, to educate people about the stock market and raise money for worthy charities," said Christina Bertinelli, Senior Partner at Lumentus. "Creating a content strategy that educates, entertains and leverages the high-profile members enabled us to reach a targeted audience, drive signups and engagements."
Entering its 5th year, PwP set a goal to raise more than $400,000 for charity, a 30 percent increase from last year. The content strategy and community management, combined with organic and paid social media tactics executed by Lumentus, helped PwP overachieve its target.
Lumentus has created an integrated digital strategy, focusing on content creation and distribution through social channels to raise awareness about PwP. Lumentus is also activating PwP's network of competitors and hedge fund managers to create an influencer-marketing program. The digital and social media strategy includes informational tips from executives, pictures from events and engagement tactics based on the market to drive traffic and sign-ups.
Contestants and past winners include David Einhorn, Bill Ackman, James Dinan and Marc Lasry. Charities benefitting from the program include Feeding America, Reality Changers, Museum of the City of New York and New York Common Pantry.
"We are honored to help PwP expand its presence, and, as the user base and enthusiasm continue to grow for these contests, ultimately increase donations," says Bertinelli.
---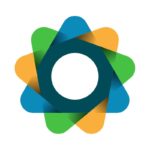 Lumentus is a strategic communications consulting firm that helps its clients manage their brands, protect their reputations and improve their perceptions across target and stakeholder audiences. Lumentus Social is the firm's social media technology and communications solutions unit, also based in the New York office. The firm's principals are leading practitioners in the areas of corporate communications, public relations and public affairs, digital reputation management, social media, advertising and branding. Lumentus practices a discipline-agnostic approach that yields dynamic solutions able to continuously reflect changing business demands.
All author posts