Whenever you look something up on the internet, it's likely that Google (or one of the other search engine giants like Bing or Yahoo where Tweets are already indexed) is the first place you visit. Google is everyone's front door and with Twitter showing up there what does that mean for you?
It may be time to reconsider your strategy. Twitter announced today that it was giving Google access to your data that will make your tweets accessible there. In other words, your tweets will now appear immediately in Google search results. Your prospective "audience" just got a whole lot bigger.
According to Bloomberg – Anthony Noto, Twitter's chief financial officer, said at the company's analyst meeting in November that it had been working to make tweets easier to find through search engines, and that negotiating with search providers could be a "unique opportunity" to distribute tweets to more people.
Not All Bad News
You could look at this from a different perspective: what if you could Tweet something that might help your reputation? Everything that gets published about you affects your online reputation. You can't control what other people send out about you, which is why it is more important than ever to be in control of your own messaging. The news that Twitter is now sharing your social information with Google means that your social media updates have become just as important as your website and other long-form content in controlling your reputation.
Large, small, publically traded and privately held companies have already started leveraging online media to create differentiation and improve – and protect — the public perception of their brands. This news makes their efforts all the more relevant.
Now is the time to take a hard look at your social media policy and content distribution strategy. As channels continue to diversify and strengthen, it's important to not only be in control of what you're saying, but also the channels you use.
What is your social strategy, particularly in light of this development? What social platform will be next to appear in Google's search results?
---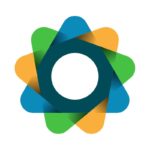 Lumentus is a strategic communications consulting firm that helps its clients manage their brands, protect their reputations and improve their perceptions across target and stakeholder audiences. Lumentus Social is the firm's social media technology and communications solutions unit, also based in the New York office. The firm's principals are leading practitioners in the areas of corporate communications, public relations and public affairs, digital reputation management, social media, advertising and branding. Lumentus practices a discipline-agnostic approach that yields dynamic solutions able to continuously reflect changing business demands.
All author posts