Lumentus senior partner Christina Bertinelli weighs in on billionaire investor Stephen Cohen's radical online rebranding of SAC Capital Advisors to Point72 Asset Management. In a feature published February 3 by CNBC, Bertinelli notes that "Point72 is a new home, albeit at the same address, but it will need aggressive reinforcement and strengthening to shift the digital footprint and overall reputation."
Read the full article here.
---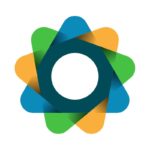 Lumentus is a strategic communications consulting firm that helps its clients manage their brands, protect their reputations and improve their perceptions across target and stakeholder audiences. Lumentus Social is the firm's social media technology and communications solutions unit, also based in the New York office. The firm's principals are leading practitioners in the areas of corporate communications, public relations and public affairs, digital reputation management, social media, advertising and branding. Lumentus practices a discipline-agnostic approach that yields dynamic solutions able to continuously reflect changing business demands.
All author posts