Charles Darwin once said, "It is not the strongest of the species that survives, nor the most intelligent that survives. It is the one that is the most adaptable to change."
Today, the public is familiar with Novartis, Accenture and AirTran Airways. But how many people know what biopharmaceutical giant Novartis was called before it became Novartis or Accenture's former name and history? Who remembers the name AirTran Airways was born with?*
Most importantly, who connects Novartis with Sandoz, famous for one of the worst chemical spills in Europe? Who thinks of Enron and the criminal conviction of Arthur Andersen Consulting when they think of Accenture? When booking a flight on AirTran, who thinks about ValueJet's mismanagement of hazardous materials, which led to the 1996 crash of Flight 592 and death of 110 passengers?
That brings us to the latest rebranding success story. In time, the public also will come to forget the name of SAC Capital Advisors, the hedge fund run by Steven Cohen that pleaded guilty to federal insider trading changes in 2013. The tarnished moniker of SAC is no more. With a new mission of managing only Cohen's personal multi-billion dollar fortune, the firm has a new name as well – Point72 Asset Management.
In all these instances, a name change allowed the businesses to keep what fueled their successes but to shed the negativity associated with previous company names.
More than five years have passed since the height of financial crisis and the taxpayer-funded bailout of General Motors (GM) and its huge auto financing arm, General Motors Acceptance Corporation (GMAC).
But unlike GM, which largely sells its products under separate stand-alone brands such as Chevrolet, Buick and Cadillac, the nearly 100-year-old GMAC maintained the GM name as part of its identity.
The financial crisis presented another problem for GMAC. The business needed to offset the sharp declines it was experiencing in new vehicle loan and home mortgage originations. This called for a business strategy transformation from a largely back-office business into a deposit-driven consumer bank. But who would want to trust their personal money to GMAC, a financial institution that needed a government bailout to survive?
GMAC needed to adapt.
In 2009, GMAC became Ally Bank.
"The Ally brand is founded on three principles: Talking straight, doing what is right for the customer, and being obviously better than the competition," said Sanjay Gupta, chief marketing officer. "It is a promise from our company to our customers."
Ally's consumer-focused branding has allowed it to remain a leader in the auto financing space. In 2013, Ally funded one out of every 18 new vehicles financed in the United States.
At the same time, Ally has grown its consumer retail banking base to nearly 800,000 customers and its non-GM/Chrysler lending channels by 45 percent in 2014.
On March 5, the Federal Reserve Board found that Ally had sufficient capital to survive a severe economic shock without a taxpayer bailout during a hypothetical future recession.
Ally must continue to improve, but the brand's repositioning should be viewed as a success. All brands have something to learn from the Ally story, regardless of their current position in the market. Key communications strategy takeaways:
Communicate Your Values
Ally's first television commercials in 2009 were vital in identifying the bank's brand promise. As consumer trust of banks was at an all-time low thanks to the financial crisis, Ally seized upon an opportunity to differentiate itself.
The bank's initial lineup of spots played off of most consumers' fear that their bank was hiding something in the "fine print." The ads, which have since expanded to include messages about hidden fees and other contract traps, establish the Ally bank brand promise of "Talk straight. Do right. Be obviously better," according to Ally Digital Deposits Executive Carrie Sumlin.
Leverage Trends
To be successful, Ally did not need its customers to abandon their current bank. Instead, Ally needed customers to let the bank handle some of their checking and/or savings needs. Ally accomplished this by establishing a 2.8 percent interest rate on CDs which was extremely high compared to the national average of 1.72 percent (regulators have since forced the company to cut its rates).
Ally has also adeptly navigated the online banking arena. While the bank doesn't differentiate itself from more established Internet banking operations, such as Charles Schwab, its terms are friendlier than most brick and mortar institutions. Ally's checking account offers a competitive savings rate, no maintenance fees, reimbursed ATM fees and other online features. Combine the bank's features with an aggressive marketing campaign targeting middle-class savers and there is little surprise that the company has grown.
Control Your Message
The most important part of any rebranding is how your message is received. For Ally, that meant a multifaceted campaign that revolved around its new name and a new identity.
Ally built out a comprehensive social media presence with strong customer service and pro-customer messaging (the bank is currently participating in "America Saves Week"), a multichannel advertising effort to redefine the brand and a veritable mastery of SEO. Ally has ensured that there are few, if any, critical mentions of the bank on the first pages of Google search results.
The key to defining your brand in the Internet age is to remember that it's never enough to simply broadcast your mission statement. It's not enough to change your name and hope for the best. Instead, it's vital that you assume an active role in controlling consumer perceptions of your brand.
The best strategies are ones that are realistic and practical while remaining attuned to the values, pain points and beliefs of your audience. Not every company has the capital or rationale to brand themselves as strongly as Ally has. However, every company has a reason to stake a claim on its reputation before someone else does.
*Answers: 1. Ciba-Geigy AG/Sandoz AG; 2. Andersen Consulting; 3. ValueJet Airlines.
---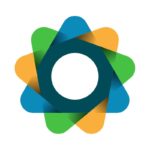 Lumentus is a strategic communications consulting firm that helps its clients manage their brands, protect their reputations and improve their perceptions across target and stakeholder audiences. Lumentus Social is the firm's social media technology and communications solutions unit, also based in the New York office. The firm's principals are leading practitioners in the areas of corporate communications, public relations and public affairs, digital reputation management, social media, advertising and branding. Lumentus practices a discipline-agnostic approach that yields dynamic solutions able to continuously reflect changing business demands.
All author posts