Verizon did something unexpected this past week to remind us that sometimes Form Is Just As Important As Function…
The concept, "substance over style," may indeed be a cliché, but on the day of the Federal Communications Commission (FCC) net neutrality decision, Verizon Wireless turned that notion on its head. Following the vote in favor of rules to prevent Internet Service Providers from blocking or slowing online traffic as well as offering faster service in return for payment, the communications giant offered a witty twist on the "routine" communications method, in many ways placing "style over substance".
Much to the surprise of industry peers and consumers across the country, Verizon issued a 1934-style press release, complete with typewriter font and a partial headline that read "Throwback Thursday" in direct response to the rules—a clear demonstration of the era Verizon believed this decision evoked. Through its statements, the company noted that the rules on broadband Internet "were written in the era of the steam locomotive and the telegraph."
Verizon was an aberration among its peers as most issued corporate blog posts that addressed the issue. AT&T SVP of External and Legislative Affairs, Jim Cicconi, pointed out the political motives and bipartisan implications on AT&T's public policy blog, while Comcast's Chief Diversity Officer David Cohen hinted at making investment cutbacks and launching litigation.
In today's communications world, it is safe to say that the method of telling and receiving news continues to evolve, often in patterns that repeat centuries later. Verizon's approach was a perfect example of this—showcasing how form is not only as important as function, but it can also be used as a tool to amplify the message. To take things a step further, Verizon upped the ante with a blog article in Morse code to further iterate its disagreement of the FCC decision. Talk about a "throwback Thursday"!
Unlike its counterparts' blog posts, Verizon did not articulate the details of the decision—the sheer fact that it antiquated its release and offered it in Morse code itself vividly demonstrated the company's point—that the decision was rooted in an antiquated world.
"The FCC today chose to change the way the commercial Internet has operated since its creation," Verizon's release stated. "Changing a platform that has been so successful should be done, if at all, only after careful policy analysis, full transparency by the legislature, which is constitutionally charged with determining policy. As a result, it is likely that history will judge today's actions as misguided."
In retrospect, Verizon's move proves that sometimes the method is just as important as the content to it is relaying. Even for those individuals unfamiliar with the implications of the FCC's decision, Verizon's response offered a crystal clear picture of the message the company sought to convey—disappointment packaged up in a clever method of delivery.
As communications professionals, we constantly seek optimal delivery methods and tactics to not only produce news but be disseminators of important messages and topics we want to convey to others. Verizon's presentation of the message was one of boldness and creativity. We should take notice that style may not trump substance, but it can certainly amp up the volume.
---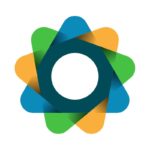 Lumentus is a strategic communications consulting firm that helps its clients manage their brands, protect their reputations and improve their perceptions across target and stakeholder audiences. Lumentus Social is the firm's social media technology and communications solutions unit, also based in the New York office. The firm's principals are leading practitioners in the areas of corporate communications, public relations and public affairs, digital reputation management, social media, advertising and branding. Lumentus practices a discipline-agnostic approach that yields dynamic solutions able to continuously reflect changing business demands.
All author posts