Marketing automation is increasingly on the minds of B2B companies where marketing departments are under pressure to deliver ever higher conversion rates, frequently with the same or fewer resources. Surprising to some marketers, this technology is proving itself in sophisticated corporate high-ticket marketing where the sales cycle is long and the process complex, by helping laser-focus efforts on the most promising prospects.
As Wikipedia defines it, "Marketing automation refers to software platforms and technologies designed for marketing departments and organizations to more effectively market on multiple channels online such as email, social media, websites, etc." Among the leading providers are HubSpot, Marketo and Act-On.
In practice, a marketing automation system generates revenue cost effectively by targeting the right users with the right message at the right time in their buying journey. It does that by tracking the behavior of website users and compiling data such as:
How they arrived at your site e.g., clicking an organic search result, clicking a social media post
Their on-site activity e.g., pages viewed, documents downloaded, forms submitted
This data allows marketers to create customized emails and website pages that appeal to prospects with specific characteristics or behaviors. For example, in our work with clients, the data can be used to identify those who demonstrate deep interest in a product or service (e.g., download a white paper or case study, submit a form requesting a subscription to an email newsletter). Ultimately, these highly qualified leads are passed along to the sales team for personalized outreach. In addition, a marketing automation system can handle mundane marketing tasks such as sharing your blog post across all social media channels and regularly emailing your customers. This frees up the marketer's time to glean insights from data and develop strategies.
A recent survey of B2B marketing decision-makers by Forrester reported that 28% of respondents have implemented a marketing automation system to manage the inbound (and outbound) marketing processes. Not surprisingly, they also found adoption is concentrated in the technology industry.
So, what's holding back adoption? No doubt, concerns around budget as well as perceived complexities of implementing, managing and choosing among the ever-growing number of systems and platform options available to marketers play a role. Still, it's a tool avoided at considerable loss to your business results.
Given the huge potential benefits which include:
Customizing website content for visitors based on their past interaction with your site
Creating email campaigns tailored to the content preferences of past site visitors as expressed through page views or document downloads
Automated email alerts to inform your sales representatives of leads likely to become customers soon, based on their interactions with your site
Detailed and clear executive reports on site visitor behavior and its relationship to revenue
It makes eminent sense to look your concerns straight in the eye. Identify even just one platform provider and ask these seven questions:
What are our goals and how does the platform help us achieve them?
What is the onboarding process?
How long does implementation take?
What kind of support and training are included in the base price?
Will we have a dedicated account rep available to us?
Can we do a test run for a few days on our own such as a free trial?
Pricing?
These questions represent starting points. There will be other areas of inquiry that will matter to you and will come up as you bring others into the process. But these questions will effectively get you going and help make the investigation far less daunting. Bringing in a consultant, like Lumentus, can also help. Firms like ours can help in the evaluation process and in the implementation and ongoing management of the platform, if your internal resources aren't sufficient to maintain the platform.
Are you thinking about marketing automation? Let us know. We'll be happy to help you think through it by identifying the right questions.
---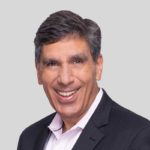 Robert Beltran is a Senior Partner at Lumentus and is one of the firm's founding partners. Rob relies on his broad, cross-industry experience to provide strategic counsel and direction around all "Paid" engagements and integrated marketing assignments undertaken on behalf of clients. He built his reputation working with an array of industry-leading companies and some of the world's most recognized brands, including The Coca-Cola Company, Colgate-Palmolive, LG Appliances, UBS, CEMEX, FMC Technologies, Leviton Manufacturing, Advil Cold & Sinus and the U.S. Postal Service.
All author posts