Less than four weeks out from our client's upcoming webinar our team had deployed our standard arsenal of first-wave promotional tactics to drive sign-ups: search engine-optimized web copy, email marketing, e-newsletter sponsorship, search and display ads and news releases. The usual full-court press that had been quite effective at keeping participation throughout the year at the 200 or more registrant level, but this time something wasn't right.

With a short window of time remaining, the client looked at registrations and saw only 15 sign ups. Clearly, something had failed to work or the right formula was not in place.

So we put our heads together.  The client brainstormed that we needed to change our messaging and word choice in describing the webinar to make it more compelling to a larger segment of the target audience. After consulting with the webinar presenters, we agreed on new language to promote the event. The presentation remained basically unchanged, but we shifted the content aspects to be highlighted in our tactical outreach.

With the new direction, we worked like gangbusters with the client to quickly overhaul all our related marketing materials for the final push – emails, search and display ads, fliers, news release and web copy. Key to this also was revamping our AdWords program to reflect the new keywords to drive recruitment.
Happily, the makeover worked. With the new communications in place, the pace of webinar registrations picked up and easily fell in line with the 200 participant average. And the AdWords program pulled its weight, generating nearly 1,500 clicks to the webinar page on its own.

What's more, those who signed up for the webinar expressed satisfaction ratings virtually all in the top-two favorability boxes.

Words do matter. The ultimate subject matter of this webinar didn't change, but by modifying the message, adapting our language and the way we described it, we drove attendance that yielded many satisfied participants and a happy client. And "happy client" are two of the words that matter most.
---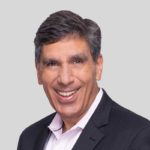 Robert Beltran is a Senior Partner at Lumentus and is one of the firm's founding partners. Rob relies on his broad, cross-industry experience to provide strategic counsel and direction around all "Paid" engagements and integrated marketing assignments undertaken on behalf of clients. He built his reputation working with an array of industry-leading companies and some of the world's most recognized brands, including The Coca-Cola Company, Colgate-Palmolive, LG Appliances, UBS, CEMEX, FMC Technologies, Leviton Manufacturing, Advil Cold & Sinus and the U.S. Postal Service.
All author posts