With market conditions at the forefront of a private equity firm's concerns, here are other threats that can go undetected until they've already transformed into a crisis:
Reputational injuries
Cybersecurity breach
Running afoul of SEC Regulations
Warren Buffet said, "It takes 20 years to build a reputation and five minutes to ruin it." Lumentus partner Rob Beltran elaborates that in the context of digital information research, "Google and platforms like LinkedIn and Glassdoor are front doors to your company and your reputation. Owning your namespace in this digital environment is essential. It is a must to proactively monitor, manage and maintain what is discoverable about you online to protect and solidify your digital reputation on your terms."
---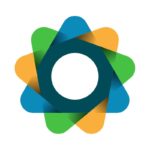 Lumentus is a strategic communications consulting firm that helps its clients manage their brands, protect their reputations and improve their perceptions across target and stakeholder audiences. Lumentus Social is the firm's social media technology and communications solutions unit, also based in the New York office. The firm's principals are leading practitioners in the areas of corporate communications, public relations and public affairs, digital reputation management, social media, advertising and branding. Lumentus practices a discipline-agnostic approach that yields dynamic solutions able to continuously reflect changing business demands.
All author posts