The Ashley Madison hacking outed the personal information of millions and jeopardized their reputations. The historic data breach represents one type of reputational threat that hedge fund managers face. A firm's most effective response to digital reputational threats is content optimized to populate the first page of search results and created by the firm ahead of a reputation crisis. Hedge funds and many other financial services firms are rarely in control of the first page of search results that appears in response to a search of the firm's name. This is because financial advisory firms have traditionally refrained from publishing digital content about themselves. As a result, they are vulnerable to brand-damaging content that may be published by third-party websites which wind up appearing on the first page of search results.
Key Points
Website hackings such as the Ashley Madison breach jeopardize the reputations of millions
People learn about hedge funds from content that appears in search engine results
A hedge fund that has not created sufficient content about itself is not in control of its search results and vulnerable to damaging content created by a third party
The most effective way of handling a reputation crisis is by preparing for it in advance by creating content designed to appear in the first page of search results e.g., a Wikipedia page, a LinkedIn page.
---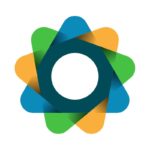 Lumentus is a strategic communications consulting firm that helps its clients manage their brands, protect their reputations and improve their perceptions across target and stakeholder audiences. Lumentus Social is the firm's social media technology and communications solutions unit, also based in the New York office. The firm's principals are leading practitioners in the areas of corporate communications, public relations and public affairs, digital reputation management, social media, advertising and branding. Lumentus practices a discipline-agnostic approach that yields dynamic solutions able to continuously reflect changing business demands.
All author posts