Yes, keyword optimization is critical, but one often-overlooked step can be a game-changer
Business is booming. Your clients are making referrals and word-of-mouth momentum is proving fruitful. But you know your team could be doing even more to bring in business if your website was getting the search traffic it deserves. You've read up on SEO, and in order to optimize your site, you've gone out of your way to add as much keyword content as possible—but the fix is not as easy as you had hoped.
First, let's run through the basics:
When does your domain registration expire? If your domain is not registered for at least the next few years, it may negatively impact Google search results. It's usually a quick and easy fix to extend the registration.
Is your security certificate up to Google's standards? If your security certificate is not up to snuff, your website may not come at all will get flagged and lose status in Google searches. Similarly to a domain registration, it's usually a quick and easy fix to get an appropriate security certificate.
How did you determine your keywords? A deep analysis into the terms people are using to find your business (and your competitors) is absolutely essential. By accurately identifying those keywords, optimizing the website to ensure the owned content ranks high in search becomes a much easier task.
If you've already checked these boxes, the next step is often the one that's most overlooked. Are you creating new pages to match up with the appropriate keywords? Creating new pages represents a major opportunity to find better matches for specific segments of your audience. If you're looking to increase overall traffic, you must maximize the number of pages to match to those target keywords. This will allow you to "own" those key search terms without having to insert them into your existing pages, giving you more editorial control.
You can do this by creating landing pages specific to particular keywords, which enables you to increase keyword density to benefit rankings in search engines, particularly Google. These specific landing pages also create an opportunity to use the target keyword in the URL. Don't worry about interfering with the main navigation on your most popular pages. The new pages can be linked from less-trafficked areas of your site. They will serve as entrance pages from search engines and guide users back to your core pages.
Finally, you may be wondering how many new pages you will need to create. As you might expect, that depends on your industry and the keywords that matter most to it. In general, many businesses will benefit from creating 10 to 25 new pages. These should be based on keywords that aren't already adequately targeted on your site. Each page can usually target up to 5 related keywords and their variations.
Whether you're big or small, optimizing your business's website can be a daunting challenge. Understanding how to approach keyword strategy and how adding new pages can boost your SEO is a great start.
---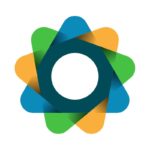 Lumentus is a strategic communications consulting firm that helps its clients manage their brands, protect their reputations and improve their perceptions across target and stakeholder audiences. Lumentus Social is the firm's social media technology and communications solutions unit, also based in the New York office. The firm's principals are leading practitioners in the areas of corporate communications, public relations and public affairs, digital reputation management, social media, advertising and branding. Lumentus practices a discipline-agnostic approach that yields dynamic solutions able to continuously reflect changing business demands.
All author posts