UNIVERSITY PARK, Pa., Oct. 10, 2017 /PRNewswire-USNewswire/ — Three Penn State alumni, including the founder and CEO of digital communications firm Lumentus, a faculty member and an award-winning Pennsylvania journalist earned the top annual awards from the university's Donald P. Bellisario College of Communications Alumni Society Board.
The awards were presented earlier in October on the University Park campus. Those selected for the honors were:
Laurence Moskowitz, a 1973 journalism graduate, who earned the Alumni Achievement Award;
Tony Mancuso, a 2008 advertising/public relations graduate, who earned the Emerging Professional Award;
David Skidmore, a 1979 journalism and history graduate, who earned the Outstanding Alumni Award;
Nancy Eshelman, a columnist for the Harrisburg Patriot-News and PennLive.con, who was named as recipient of the Douglas A. Anderson Communications Contributor Award; and
Ann Marie Major, an associate professor in the Bellisario College who earned the Excellence in Teaching Award.
Alumni Achievement, Laurence Moskowitz
Moskowitz, who was named one of the 10 most influential public relations executives of the 20th Century by PR Week magazine and honored with the Ernst & Young Entrepreneur of the Year Award for communications in 1999, received the award for Alumni Achievement.
Regarded as an expert in crisis communications, issues management and strategic corporate communications, Moskowitz founded the New York-based Lumentus in 2009 after recognizing that technology and client service needs were changing how public relations, marketing and advertising firms must operate.
A communications pioneer, Moskowitz has leveraged emerging technologies throughout his career to provide business and professional communicators with more powerful and effective means of reaching their audiences. Prior to Lumentus, Moskowitz founded Medialink, then the world's largest provider of video-based media communications services to Fortune 500 companies.
As chairman and CEO of Medialink, Moskowitz forged strategic alliances with The Associated Press and Nielsen to create the first professional distribution network linking corporations and other organizations with television broadcasters nationwide. Medialink, which he took public in a 1997 IPO led by Dean Witter — now Morgan Stanley – and then expanded to 18 offices and nearly 400 employees, won hundreds of public relations industry awards, and was successfully merged into a successor company in 2009.
Moskowitz holds a bachelor's degree in journalism from Penn State, where he was Kappa Tau Alpha in communications. He began his career as a reporter and editor with United Press International.
Emerging Professional, Tony Mancuso
Tony Mancuso is in his second season with the New York Jets, serving as manager, digital media services. He oversees all aspects of NewYorkJets.com, including day-to-day editorial, video and photo content coverage of the Jets.
Outstanding Alumni, David Skidmore
Dave Skidmore serves as a media relations officer and speech editor for the Federal Reserve Board, which he joined in 1999 after a career in journalism. He works in a collaborative team-oriented environment, focusing more on media relations and editing than on writing.
Anderson Communications Contributor, Nancy Eshelman
Nancy Eshelman has been writing a weekly column for the Harrisburg Patriot-News since 1989. She began her career with Lancaster Newspapers and joined the Patriot-News in 1985. She's been a reporter and an assistant city editor, but her heart has always been in her column.
Excellence in Teaching, Ann Marie Major
Ann Marie Major has taught a wide range of communications courses — from capstone, senior-level advertising and public relations courses to first-year seminars — during her tenure at Penn State. This semester she is teaching multiple sections of public relations campaigns. She has also served as the adviser of the University's chapter of Public Relations Student Society of America.
---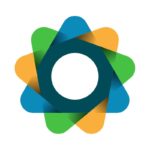 Lumentus is a strategic communications consulting firm that helps its clients manage their brands, protect their reputations and improve their perceptions across target and stakeholder audiences. Lumentus Social is the firm's social media technology and communications solutions unit, also based in the New York office. The firm's principals are leading practitioners in the areas of corporate communications, public relations and public affairs, digital reputation management, social media, advertising and branding. Lumentus practices a discipline-agnostic approach that yields dynamic solutions able to continuously reflect changing business demands.
All author posts