If you are dissatisfied with search results on Google, Bing, or Yahoo for your firm or organization but are unsure how to improve them, these simple tips will move you closer to a healthier online profile.
First, understand a little about how search engines work. Google and the other search engines try to return results that will be most helpful and useful to their users. To decide if a particular link is relevant and responsive to a user's search, the search engines use algorithms that rate various signals indicative of quality content.
This means your organization must ensure that when potential customers or other stakeholders search, they should find what you most want them to find. Do this by better controlling the signals the search engines rely on and by putting informative, engaging content where searchers expect to find it. Here are five tips to build and maintain better search results:
Fill out digital corporate or organizational profiles

in multiple online directories that search engines scan, index and highly rank. Relevant directory listings can appear on the first page of search results instead of other less desirable third-party content.





At minimum, create free

Google My Business

,

Bing Places for Business

,

Yahoo Local

and

Crunchbase

profiles. By spending some money and additional time, you can upgrade your profiles in those directories or add

digital profiles for your business

in more than 60+ searchable directories where you manage the information. Other organizations have similar directories.

Control your organization's digital ecosystem.

Register and control all domain names and social media profiles containing the name of your business or organization, its key subsidiaries, units, campaigns products, and leaders. You must limit the digital brand control others can affect by controlling the pipes of your owned and managed content flows. This will better tell and control your story.

Become a topical authority.

Create and post high quality, search engine optimized (SEO) content on your website associated with the four or five most important topics for you. Select topics your stakeholders care about most that align with your operations.

The more people turn to your organization for insight, the higher your content will rise in relevant search results.

Create longer form in-depth content.

An effective content strategy involves having a mix of the right content. Everyone incorrectly assumes that shorter content is always better in the digital age. This is not always the case when it comes to search engines and building topical authority with them.





Multiple research studies conducted since 2012 show that the average content length of each of the Top 10 results on Google search result pages was around 2,000 words.

One study found

the average number of words for the content in the No. 1 spot was 2,416 down to 2,032 in the No. 10 slot. The numbers also show that high quality, informative

longer form content also gets more shares in social media

and backlinks from others. Both can boost the content's ranking in search engine results.

Create and distribute timely news

related to topics and search terms that matter to your business. Search engines typically rank more current content from authoritative sources higher in page rankings. This means you should make it a routine practice to keep up on trends in your business and relevant topical search terms. Links to current, newsworthy content usually rank high (typically in the middle of the first page) of search engine results pages or SERPs. Use press releases, online video, and infographics to show your authority on important industry news or topics of audience interest. Share with industry media outlets and through your social media channels to enhance the effect and raise search result authority.
For more information about improving and managing your search results, read "How to Make the Right Impression: A Guide to Digital Reputation Management."
---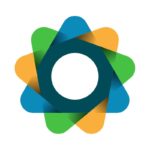 Lumentus is a strategic communications consulting firm that helps its clients manage their brands, protect their reputations and improve their perceptions across target and stakeholder audiences. Lumentus Social is the firm's social media technology and communications solutions unit, also based in the New York office. The firm's principals are leading practitioners in the areas of corporate communications, public relations and public affairs, digital reputation management, social media, advertising and branding. Lumentus practices a discipline-agnostic approach that yields dynamic solutions able to continuously reflect changing business demands.
All author posts