The U.S. government recently suffered a data hack that compromised a massive cache of sensitive information and sparked a media firestorm. With the personal records of all federal employees stolen, the Office of Personnel Management is the latest victim in a series of seemingly unending attacks executed by complex networks of hackers across the globe. Cyber attacks have embarrassed Sony executives, hit tens of millions of JP Morgan accounts and reap an estimated $400 billion from the global economy. Reputation damage could be incalculable.
Hackers' Favorite Target: Business
The business sector was the leading target of all attempted hacks in May, as it was for the previous eight consecutive months. Unsurprisingly, E-Commerce firms were the most frequent targets, as hackers looked to gain access to lucrative collections of consumer information.
Wary of these threats, many large companies have responded by beefing up their network security causing unintended knock-on effects. Increased security at high-profile companies has encouraged hackers to cast a wider net in search of less-protected targets. Indeed, proprietors of small businesses, the "low-hanging fruit" of cyber attacks, compound this effect when they mistakenly assume they are too small to fall victim. This miscalculation can see a company fail to install a proper security network and also fail to utilize a digital reputation management team in the creation of a digital presence strong enough to withstand the fallout of a cyber attack.
Cyber Attacks' Threat to Everyone
A data security breach at a small company may not make national headlines but it can still have devastating consequences, particularly for businesses protected by a narrow economic moat. The adage, perception equals reality, is especially appropriate when dealing with consumer trust. Their perception is your business reality. While cyber security firms are the digital bodyguards first called in, reputation management experts should be riding shotgun.
Current clients, whose confidential information could be compromised, and future clients, unwilling to take that risk, may turn to competitors perceived as more secure. Even subtle problems, like third-party hosts labeling a site unsafe or a site crashing altogether, can cause lasting damage to a company's reputation.
Fighting Back Against Cyber Attacks
Fortunately, the rise in cyber attacks has spawned a massive industry, featuring companies from IBM to Lockheed Martin, determined to innovate and stay at least one step ahead of malevolent hackers. Outfitting your firm with the proper security system is vital, but ultimately only part of the battle.  True preparation means having a plan in place should the outer line of defense fail.
That's when digital reputation management services become an absolutely vital part of the mix. A data breach isn't the kind of storm you can expect to simply blow over. Migrating customers won't necessarily return when the headlines fade, so taking the offensive and actively repairing trust is often critical.
"The ability to get ahead of a breach and monitor a company's namespace is crucial in containing the fallout," says Christina Bertinelli, Senior Partner Lumentus. "A company's digital assets – whether it be copyrighted material, branded imagery, social media presence or internal communications – being stolen and distributed around the web can often be the most damaging part."
A digital reputation management service plays an important role both before and after an attack. An effective management of a company's social profile, from LinkedIn and Facebook to Twitter and Google+, is crucial in developing long-term awareness and trust with current and potential consumers.
Ongoing creation of original content, whether blog posts, press releases or multimedia assets, plays an important role in clearly articulating the company's brand and mission. With a clearly established digital presence, a firm's reputation is far less vulnerable to some of the damage cyber hackers seek to inflict. Top executives also should maintain strong online profiles, to bolster both the company presence — and their own.
During an attack, it's also vital to maintain communication to ensure that team members, investors and clients or customers know that the company is on top of the situation. Further, a DRM team will help elevate search engine visibility of what secure information remains online, create new alternative websites and additional content while the damage from the actual attack is remedied.
Large and small businesses alike are taking the necessary steps to prevent a breach. But, with hacking abilities growing more advanced by the day, being fully prepared means having a strong "digital fortress" in already in place and an experienced team at the ready to protect a company's reputation in the event of an attack.
---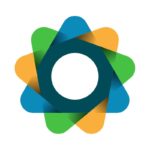 Lumentus is a strategic communications consulting firm that helps its clients manage their brands, protect their reputations and improve their perceptions across target and stakeholder audiences. Lumentus Social is the firm's social media technology and communications solutions unit, also based in the New York office. The firm's principals are leading practitioners in the areas of corporate communications, public relations and public affairs, digital reputation management, social media, advertising and branding. Lumentus practices a discipline-agnostic approach that yields dynamic solutions able to continuously reflect changing business demands.
All author posts