NEW YORK, March 12, 2018 /PRNewswire/ — A creative and accomplished digital strategist with experience working with clients across a variety of industries, Eden Greenfield has joined digital communications agency Lumentus as an account manager.
Greenfield will develop social media content, brand and issue awareness as well as online engagement.  Her expertise will boost an already impressive staff of digital consultants at the New York-based firm.
Lumentus is a full-service integrated digital communications agency that helps clients build and manage brands while simultaneously protecting and improving perceptions. The agency represents a roster of corporations, public policy organizations, financial services firms, healthcare businesses, life sciences companies and executives from across the spectrum.
"We know our clients seek fresh perspectives on the challenges they're up against in today's evolving environment," said Laurence Moskowitz, Lumentus managing partner and chief executive.  "Eden brings the perfect mix of experience and creativity that will help guide those clients to the objectives that are most important to their success."
Greenfield has developed and implemented successful campaigns with clients in diverse fields including financial services, consumer, technology, non-profit, and real estate. She is adept at leveraging major events such as the World Economic Forum, SALT, and CES to build client presence and voice with continuous social listening, influencer outreach, and digital content creation.
"Lumentus has a great team of professionals that is already providing exceptional service to its client roster," said Greenfield.  "I'm eager to dive right into the work and help the team deliver extraordinary service and bring our digital expertise to a new level."
Before joining Lumentus, Greenfield was a client executive at Burson-Marsteller, working with clients and managing accounts for Bank of America, Accenture, Barnes & Noble, Ford, Sony, and more. She graduated summa cum laude from the University of Florida with a degree in Advertising and a concentration in Business Administration.
Greenfield is the latest addition as Lumentus continues a major expansion after adding several new team members last fall and this winter.
For more information, contact Jim Gold at jgold@lumentus.com or 212-235-0251, or visit www.lumentus.com.
---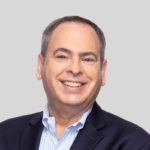 Project Director at Lumentus, has a solid global background as a PR practitioner, a broadcast news consultant and journalist, and has produced innovative conferences for the international news community. A native New Yorker, he spent 15 years based in London and two years in Doha, Qatar.
All author posts