The now infamous hack of the cheating site Ashley Madison, with the disclosure of as many as 38 million names, is starting to reverberate not only in households but in the halls of governments, the military, and of course, corporations and the financial services industry.
"This hack is one of the largest data breaches in the world," Toronto Police acting staff Superintendent Bryce Evans told the AP. "This is affecting all of us. The social impact behind the lead: we're' talking families, we're talking about children, we're talking about wives, their male partners."
But the police official could have also included the companies and organizations associated with some of the higher-profile names.
The reputations of CEOs, other high-visibility executives, hedge fund leaders and bankers from the nation's largest investment banks could be tarnished as their names slowly leak into public view. With the information being public domain, chances are more people will be identified for signing up for the site. Companies could potentially suffer significant collateral damage, as people may not want to do business with those associated with controversy.
Whether people signed up or not, there are now millions of victims whose digital reputation could be forever linked to Ashley Madison. For example, Vice President Joe Biden's son, Hunter, came up as being a member of the site. He claims he never signed up the site and that someone created the account to discredit the VP and his family.
Individual and corporate digital reputations can greatly impact their financial growth potential and overall success. The days of staying under the radar are over, as Google is the front door to any business. Whether people like it or not, that front door may open right up to something negative, like a connection to Ashley Madison, if people and businesses don't protect their digital reputations.
My colleague, Christina Bertinelli, a digital reputation management expert (DRM) and trusted source for news organizations such as CNBC, always stresses the importance of owning your digital "namespace."
"You never know when your reputation will take a hit," says Bertinelli. "Many executives don't have strong digital profiles, including their own websites, blogs or social media profiles. Instead of helping control what people find when they search for you, stories like the Ashley Madison leak are now more likely to dominate your search results. More importantly, companies, particularly publicly traded corporations, have a shareholder responsibility to ensure their reputations are actively managed."
Building up and owning a company's online assets are keys to protecting the firm from the possible indiscretions of senior officers. Mitt Romney's infamous quote stating that "corporations are people," is more true than the public initially thought, but in a different way, as CEOs and senior executives are not only the faces of their companies, but they also are the public personas.
Crises are inevitable, whether an executive appears on a controversial website or having an issue with the SEC. There is no magic potion to delete your name or business from being associated with certain situations. However, over time, with strategic steps, DRM experts can manage your digital dialogue, help search engine results reflect positively on you and your company and ensure your online affairs are in order.
---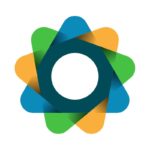 Lumentus is a strategic communications consulting firm that helps its clients manage their brands, protect their reputations and improve their perceptions across target and stakeholder audiences. Lumentus Social is the firm's social media technology and communications solutions unit, also based in the New York office. The firm's principals are leading practitioners in the areas of corporate communications, public relations and public affairs, digital reputation management, social media, advertising and branding. Lumentus practices a discipline-agnostic approach that yields dynamic solutions able to continuously reflect changing business demands.
All author posts