I've never been to Taiwan, but my executive profile on Bloomberg listed my alma mater as the University of Taipei, along with an erroneously earned degree from Shanghai University. Again, I've never visited Shanghai, nor do I speak any form of Chinese, although I would love to visit both places. Still, somehow, Bloomberg's automated program thought I was educated in parts of the world I had never seen.
The Wall Street Journal recently ran a Page One story about another automated listing blunder: how Google had cited actor Paul Campbell, known for his role in "Battlestar Galactica," as having died in 2015. Concerned by this news, his wife and mother called him, to ensure that he was, indeed, very much alive.
Fortunately for me, my firm, Lumentus, is in the reputation management business. We have a team of experts who routinely analyze online profiles to correct, improve, strengthen and promote client companies and executives. It took them a couple weeks to have Bloomberg fix its mistakes and list my degree as having been conferred by Penn State and correcting a number of other fantastical errors within the profile. As for Campbell, it took months of battle to have Google's 'Knowledge Panel' return him to the land of the living.
While search engines continue to be the "front doors" to all organizations and individuals, the use of an actual URL (or even that quaint insertion of three w's in the search bar) is virtually an artifact of the past. Today, search engine results define that first impression, rightly or wrongly, positively or negatively.
Lumentus has been building websites, creating content, posting social media blogs and performing a range of digital reputation management and brand building activities for our clients for nearly a decade. We have tackled a wide array of assignments, crises communications functions and full campaigns for all manner of clients. The critical lesson we continue to learn is how search is the key and lock to every organization's front door.
Delving deeper into the realm of search, Lumentus provides weekly or monthly "Online Reputation Scores" or indexes for a number of our clients. This enables companies to see if their search results are prominently displaying their own primary website as well as other content that best represents them; it also displays that any third-party business listings (think Bloomberg) helping clients ensure they are accurate, and that their main social media suite – LinkedIn, Facebook, Twitter – are displayed optimally on Page One.
We also look to Page Two (the second set of 10 or more search listings, and sometimes deeper), to determine if other positive content could be better optimized to rank higher in search. Conversely, we determine if negative news or confusing content may be too high on that or subsequent pages with the potential to "jump" higher due to a news release issued by a client, competitor, or news story that simply mentions the client.
To enable us to work more efficiently and intelligently, we began developing technology that helps us improve the quality and consistency of our routine "reputation health" reports. These reports allow us to make meaningful recommendations to change or add content, alter key words, or otherwise improve the client's first impression in search.
We soon realized that we were taking other manual steps – such as performing "anonymous" searches, which eliminates biased results that Google, for instance, may add from previous searches – that would not appear on an outsider's search (think potential customers, recruits, business partners) and could be automated.
After thoroughly researching the professional communications services marketplace and cutting through the forest of social, media and "conversation" listening companies, we found none offered this level of search analysis, nor this level of simplified sophistication.
Thus, our new proprietary technology platform, Lightbox, was born. Using Lightbox, our own staff can perform a search analysis – and generate a client report – in several minutes instead of hours. The quality and uniformity of the reports are far and away superior to manually pulling data (domain authority, relevance, key data points, etc.) from a half-dozen sources in order to produce an accurate online reputation report.
That being said, the Lightbox platform serves an even more important role: diagnostic analysis. Through Lightbox reporting, we combine the authoritative outside data sources specifically for the communications professional, with the ability to highlight efforts that should be done to ensure clients' online appearance is as close to their objectives as possible. One colleague referred to Lightbox as providing professional SEO, or search engine management, tools to PR and corporate communicators.
Lightbox now fully supports and enhances our digital reputation management practice. In fact, some clients, including leading financial services organizations and law firms, have started adopting the Lightbox platform for their own use.
By using the service routinely, you will always know when the "Knowledge Panel" has given you or your firm a new nationality, changed your headquarters address to another city, or even claimed your early demise. Lightbox displays a whole lot more of the good, the bad and the ugly; shining light (pardon the pun) on opportunities to improve your online profile and guiding you through threats that lurk or scenarios that are simply caused by damn mistakes.
---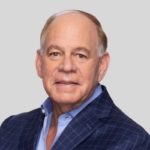 Laurence Moskowitz is managing partner and chief executive of Lumentus. Selected as one of the Top 10 public relations executives of the 20th Century by PR Week magazine, Larry is not only a professional communicator advising corporate and not-for-profit clients, but he founded or co-founded and ran four previous companies, including one he expanded internationally and took public.
All author posts