FAIRFAX, VA – Nov. 15, 2014 – Laurence Moskowitz, the founding partner and CEO of Lumentus, a New York-based communications firm, offered encouragement, perspective and a bit of warning to up-and-coming millennial entrepreneurs at the inaugural Young America Millennial Success Conference.
Moskowitz, an esteemed communications industry veteran, has founded five media companies during the course of his career, including Medialink, then the world's largest provider of video public relations services, before co-founding Lumentus in 2010. He previously worked as a reporter and editor for United Press International and was a foreign correspondent for a news syndicate he created. Moskowitz was honored with the Ernst & Young Entrepreneur of the Year Award for communications in 1999 and was named one of the 10 most influential public relations executives of the 20th Century by PR Week magazine.
"Entrepreneurs are the backbone for this country," Moskowitz stated during a panel discussion featuring four generations of entrepreneurs. "I've had the humbling opportunity to create several businesses which employed thousands of employees over the course of my career. It's exhilarating, but you must be prepared to face many roadblocks, some created by poor governmental policy that can choke young businesses instead of nurturing them."
The panel also included ABC-TV's "Shark Tank" contestants Kyle Byrd and Bill Shuey, co-founders of Amber, and winners Danny and Kyle Nardo, co-founders of Nardo's Naturals, as well as Omar Soliman, who founded and runs College Hunks Hauling Junk, and Chris Duffus, founder of LEAF Savings.
"I started my first business when I was 25 and was able to focus on refining the business concept, raising capital and running the business," Moskowitz said. "But after I sold that business and started my second, dozens of new federal, state and city regulations had been enacted, making the business and job creation process much more painful and expensive. By the time I was running Medialink, which I had taken public on the Nasdaq Stock Market, the regulatory environment had become stifling. It's gotten far worse over the past decade."
He was echoed by other panelists calling for more sensible approaches to public policy to encourage business and job creation. They agreed that too much legislation overlaps, causing duplication of efforts, extra costs and longer delays in growing their businesses. The seven agreed that budding entrepreneurs must be more aware of government policies and regulations as they contemplate or plan starting their own businesses.
The Millennial Success Conference was created and produced by Young America, a non-profit, non-partisan peer-to-peer educational platform dedicated to informing college students and recent graduates about the economy, jobs and financial self-sufficiency in a way that is informative, approachable and easy-to-understand. Young America's educational campaign is entitled GenFKD, or Generation Financial Knowledge Development.
Some 150 students and recent graduates attended the full-day conference, held in the conference campus of George Mason University. The keynote speaker was Meg Jay, a noted clinical psychologist and expert on the Millennial generation. In 2012, she published the best-selling book "The Defining Decade: Why Your Twenties Matter and How to Make the Most of Them Now."
About Lumentus
Lumentus is a full-service, integrated communications agency headquartered in New York. Lumentus helps clients manage their brands, protect their reputations and improve their perceptions across target and stakeholder audiences. The Lumentus approach to effective communications is achieving the optimal blend of public relations, advertising, digital and social media to create positive results for clients. For more information on the firm's capabilities, visit www.lumentus.com. Connect with Lumentus on Facebook, Twitter, LinkedIn, Pinterest and Instagram.
---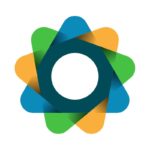 Lumentus is a strategic communications consulting firm that helps its clients manage their brands, protect their reputations and improve their perceptions across target and stakeholder audiences. Lumentus Social is the firm's social media technology and communications solutions unit, also based in the New York office. The firm's principals are leading practitioners in the areas of corporate communications, public relations and public affairs, digital reputation management, social media, advertising and branding. Lumentus practices a discipline-agnostic approach that yields dynamic solutions able to continuously reflect changing business demands.
All author posts