Yahoo recently disclosed that nearly 500 million users had their personal information stolen in a 2014 "state-sponsored" hack. The news has had major repercussions — particularly for the company's valuation during the middle of its proposed sale to Verizon.
Back in 2010, the BP oil spill cost the company billions in fines, environmental remediation and lawsuits. Even though BP has made great strides in cleaning up the spill and compensating area businesses, more than six years later, news about the spill and images of the damage still negatively impact the company's digital reputation.
A crisis — whether it's a data breach, an environmental accident, or an executive scandal — has immediate short-term risks that are usually addressed in a comprehensive crisis plan. Your plan probably already includes potential crisis scenarios, disclosure protocols, designated spokespeople, "dark sites," media messaging guidelines, and more.
But one component often overlooked in crisis plans is digital reputation management, which addresses the long-tail impact of a crisis on your search results.
Nearly two-thirds of your customers, investors, and future employees use a search engine to find your website rather than directly typing in your URL.
That means that during—and for potentially years after a crisis—a negative issue could continue to define you.
Digital reputation management begins with company websites, but it also extends to corporate-owned thought leadership, social media, third-party profiles, and strategy to promote positive news.
You can actively manage your online reputation to prevent a business crisis from becoming a business-critical event that shadows you for years to come. To learn how, contact us.
---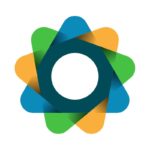 Lumentus is a strategic communications consulting firm that helps its clients manage their brands, protect their reputations and improve their perceptions across target and stakeholder audiences. Lumentus Social is the firm's social media technology and communications solutions unit, also based in the New York office. The firm's principals are leading practitioners in the areas of corporate communications, public relations and public affairs, digital reputation management, social media, advertising and branding. Lumentus practices a discipline-agnostic approach that yields dynamic solutions able to continuously reflect changing business demands.
All author posts