NEW YORK, Feb. 27, 2019 – Digital communications veteran Steve Alberts has joined Lumentus as Senior Account Director, Digital Strategy, bringing 20 years of experience driving content development programs and marketing engagement across a range of industries, the integrated communications firm announced today.
Alberts was most recently a digital engagement strategy director for DDB Health and the Bloc, two premier US healthcare advertising firms, where he guided coordinated customer experience initiatives and created websites, customer relationship management programs and social strategies.  Previously, he led the U.S. digital practice for MerchantCantos, the Brunswick Group's creative communications agency, where he developed strategies, expanded and nurtured digital relationships for numerous Fortune 500 companies and organizations.
"Steve brings not only a wealth of experience to Lumentus, but a breadth of knowledge about our key practice areas and competence across a range of cutting-edge technologies," said Rob Beltran, senior partner of the New York-based firm. "Our in-house skill set is now more broadly based and Steve expands our range of capabilities."
For nearly five years at Grey Health, Alberts led successful digital initiatives for Bayer Women's Health, Colgate, Baxter, Kythera, and as the lead strategist for Pfizer's "Quitters Circle" (Chantix) mobile app and supporting social media campaign.
Earlier, Steve led digital accounts for PR industry firms Edelman and Burson-Marsteller, with countless healthcare, consumer marketing, B2B, public affairs, and crisis communications campaigns. He developed the original "Go Red for Women" campaign web presence for the American Heart Association, and worked extensively with J&J, Pfizer, AstraZeneca, Transitions Optical, FedEx, and Hormel Foods, among others.
Alberts began his digital career in 1997, creating a critically-acclaimed streaming music website, RareMusic, which attracted him to Comedy Central, where he overhauled the network's web property, boosting site traffic and engagement. He later entered the agency world by building digital relationships with financial industry clients including Société Générale and Bloomberg Tradebook, launching some of their earliest corporate websites.
"I am delighted and excited to join the Lumentus team," Alberts said. "The client base is impressive, the culture is open and encouraging and I look forward to bringing demonstrable value to the firm."
---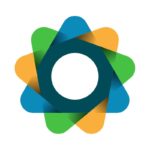 Lumentus is a strategic communications consulting firm that helps its clients manage their brands, protect their reputations and improve their perceptions across target and stakeholder audiences. Lumentus Social is the firm's social media technology and communications solutions unit, also based in the New York office. The firm's principals are leading practitioners in the areas of corporate communications, public relations and public affairs, digital reputation management, social media, advertising and branding. Lumentus practices a discipline-agnostic approach that yields dynamic solutions able to continuously reflect changing business demands.
All author posts