How many off-the-cuff jokes or off-color comments are in your Twitter or Facebook history? Imagine getting your high-profile dream job only to have it come crashing down because of a few jokes you made on Twitter; that's exactly what happened to Ethan Czahor.
In 2015, Jeb Bush selected Czahor to serve as Chief Technology Officer (CTO) for his presidential campaign. He was a digital wunderkind, who got his start as an engineer at SocialVibe, served as vice president of engineering and acting CTO at Honest Company, and had gone on to co-found and become CTO of Hipster.com. When he updated his LinkedIn profile with his new role on the Bush campaign, an activist dug into his Twitter history and shared some past Tweets, which included sexist, racist, and homophobic content.
Czahor quickly deleted the tweets and asserted that they were jokes he had been testing while studying improv comedy; however, the damage was done. Without knowledge of the improv context, at best he seemed immature and at worst, a bigot. Controversy is rarely tolerated in a high-profile position, and he was quickly forced to resign.
Those tweets cost Czahor his job, and the fallout will likely continue to impact his future, as most employers now use search engines to vet potential hires before meeting them. Unfortunately, Czahor's first page of Google search results is littered with stories of his resignation–or "firing" as some media outlets have reported. That's why it's essential to regularly:
Review your social media activity and clean up any embarrassing content
Check your social media privacy settings to make sure that you aren't publicly sharing potentially damaging content
Google yourself and score each result on page one
Maximize the amount of content on your first page of search results that you control, including LinkedIn, social media profiles, professional listings, personal websites, etc.
If, for some reason, you do suffer a significant scandal—or even just have a potentially damaging story you wouldn't want to explain in a job interview—contact Lumentus for a no-obligation digital reputation assessment. Your future might depend on it.
---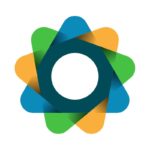 Lumentus is a strategic communications consulting firm that helps its clients manage their brands, protect their reputations and improve their perceptions across target and stakeholder audiences. Lumentus Social is the firm's social media technology and communications solutions unit, also based in the New York office. The firm's principals are leading practitioners in the areas of corporate communications, public relations and public affairs, digital reputation management, social media, advertising and branding. Lumentus practices a discipline-agnostic approach that yields dynamic solutions able to continuously reflect changing business demands.
All author posts