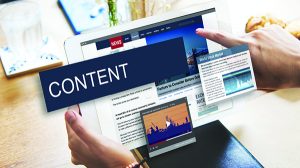 My first job in digital media was as a web producer for Comedy Central back in 1998. My role was to create, launch and manage The Daily Show with Jon Stewart website, along with other online destinations for the network's shows. I also ran the site's 'e-greeting card' tool at the height of 'South Park' mania. The network's executives, who were a little green about the internet, told me that they didn't care what was on the website, as long as it said, "tune into The Daily Show at 11:30 at the top of the page."
My first thought was: "I wonder if The Daily Show writers would be interested in making extra money writing jokes and news specifically for the web?" Until then, the site was basically a written transcript of the show's "headlines" and, in my opinion, it really didn't work without the comedic personality of its hosts (be it Craig Kilborn or Jon Stewart…or Trevor Noah for that matter). Every day I edited a few 30 second video snippets from the show but with the technology of the day, the quality was terrible!
As it turns out, the show's writers were happy to write some "fake news," as they sometimes referred to it, for the site – and a few of the early Daily Show correspondents wanted in on it, too. Sadly, Stephen Colbert opted out. The resulting "web exclusive" content made its way to the network's home page and transformed the website into an original content hub. It also helped boost traffic and repeat visitors. Giving people a reason to come back to the site turned out to be a good idea.
Fast forward 20 years. Content publishers, companies and organizations often still struggle with how to give their audiences the types of content they'll be receptive to, in the right place, the right format and at the right time. The best analogy I can think of is that the focus is too often on the format of the menu instead of the quality of the food.
A few years ago, while working in pharmaceutical advertising, agency staff and clients often recommended "CRM" programs, which usually amounted to a series of emails sent to those who registered for ongoing information about the drug. While I understood the need to push content to audiences, strict FDA regulatory rules meant that the content strategy was too often about repurposing content that was already approved and featured on the brand website and other materials. Ultimately, this meant questionable end-value to the user and the programs had lackluster open-rates and engagement.
So, what has all this experience taught me?
When I create content strategy, there are five top core questions that I know drive success:
1. What kinds of content do my audiences really want and need? Forget about brand marketing for a minute. What do they actually like?
2. What kinds of content could we create to give these audiences something that they can't get anywhere else?
3. Why and where would my audience want to consume or use this content?
4. What can we do to make them care about it? How will we promote it?
5. And now, remembering brand marketing, how and why will it have an actual impact on our business goals?
I wonder why these questions so often go unanswered. Perhaps, as basic as they seem, it's difficult to answer them thoughtfully. But if you're looking for real rationale for content marketing and a solid foundation to build out your content, this kind of stress testing can help.