NEW YORK – Sept. 22, 2014 – Christina Bertinelli, a communications industry veteran and brand reputation expert, has joined Lumentus as a senior partner providing strategic client counsel and direction around all earned, owned and shared activities and communications programs.
Prior to joining Lumentus, Christina was a partner and general manager at Instinctif Partners, a communications consultancy based in London. In that role, she established and ran Instinctif's New York office and created a multimillion dollar business for the company. She worked with many blue chip companies, including Thomson Reuters, Starwood Capital Group and JC Flowers & Co.
Before Instinctif, Christina was a vice president at Go Productions, a leading event production and management firm, where she produced numerous investor conferences, roadshows and merger announcements. Christina also spent seven years at Broadstreet, the strategic communications agency for the financial industry, where she specialized in the communications requirements related to several high profile mergers & acquisition cases, including Vornado Realty Trust, Credit Suisse and Deutsche Bank.
"For more than 15 years, Christina has successfully shaped and supervised a wide array of communications projects," said Laurence Moskowitz, managing partner and chief executive officer of Lumentus. "Her brand strategy skills and in-depth knowledge of the financial industry are an unparalleled match."
"The Lumentus client approach, along with the range of services, provides an umbrella of unique services under one roof," Christina said. "I'm excited to have the opportunity to apply my vision to such an innovative group and their clients."
About Lumentus
Lumentus is a full-service, integrated communications agency headquartered in New York. Lumentus helps clients manage their brands, protect their reputations and improve their perceptions across target and stakeholder audiences. The Lumentus approach to effective communications achieves the optimal blend of public relations, advertising and digital and social media to create positive results for clients. For more information on the firm's capabilities, visit www.lumentus.com. Connect with Lumentus on Facebook, Twitter, LinkedIn, Pinterest and Instagram.
---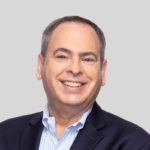 Project Director at Lumentus, has a solid global background as a PR practitioner, a broadcast news consultant and journalist, and has produced innovative conferences for the international news community. A native New Yorker, he spent 15 years based in London and two years in Doha, Qatar.
All author posts