MarcomCentral and Lumentus Social are pleased to announce an integration partnership that allows companies to extend the reach of their most important content through compliant distribution to the social media channels of its employees, sales force, franchises and affiliates.
The combined MarcomCentral/Lumentus Social offering helps companies address the fact that they invest in high quality content but often struggle to get wide distribution through social media. This is especially true of companies in high compliance industries. Through MarcomCentral's work flow and content approval tools and Lumentus Social's point to multi-point distribution system, clients generate significantly better results from their social media efforts. End users can even customize their social media content while remaining within the appropriate guidelines set by legal and compliance.
The end results are significant and measurable. Clients can expect a quantifiable increase in the reach of their content, a significant increase in website traffic and transformative engagement with key target audiences. In addition, MarcomCentral's clients will get access to Lumentus Social lead generation solutions, further enhancing the business value of their social media efforts.
For more information on the partnership, please check out the most recent press release, or contact me at aselig@lumentus.com.
---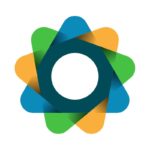 Lumentus is a strategic communications consulting firm that helps its clients manage their brands, protect their reputations and improve their perceptions across target and stakeholder audiences. Lumentus Social is the firm's social media technology and communications solutions unit, also based in the New York office. The firm's principals are leading practitioners in the areas of corporate communications, public relations and public affairs, digital reputation management, social media, advertising and branding. Lumentus practices a discipline-agnostic approach that yields dynamic solutions able to continuously reflect changing business demands.
All author posts