By Lydia Tomkiw October 3, 2018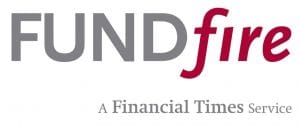 Alternative data sets, algorithms, and machine learning techniques have generated all the buzz in the hedge fund world, but the fight for new mandates is coming down instead to face-to-face meetings, according to a survey. Face-to face meetings, email, and phone calls rank as the top three most important tools firms are using to communicate with existing investors and potential ones, according to a survey of over 140 PwC clients and Alternative Investment Management Association (AIMA) members running alts strategies. And it looks like that won't change for some time, with alts managers predicting in five years that the old school techniques of email and face-to-face meetings will continue to dominate their sales efforts, with websites and web platforms ranking in third place.
Those more personal connections are paying off. Managers ranked their staff engaging with investors as the most fruitful distribution route for their products, followed by referrals from existing investors, grades from consultants, and prime broker capital introductions, according to the survey.
Most hedge fund investors field contacts from upwards of a thousand managers, meet with a few hundred, then follow up with around 50, before ultimately allocating to around two managers, says Donald Steinbrugge, managing partner at Agecroft Partners, a third party marketer. That means hedge funds must have a quality product, marketing message, and distribution strategy, he adds.
"Just putting numbers in a database is not going to result in assets flowing to a hedge fund," he says. "Hedge fund managers have to get in front of people – they have to get in front of people multiple times and they have to penetrate the marketplace and build a brand. They need to create a buzz where people are talking about them."
For instance, investors take note when big names stop by to visit. Cliff Asness, a co-founder of AQR Capital Management, visited the Teachers Retirement System of Texas last year for an education presentation on alternative risk premia, sister publication MandateWire reported.
For many other managers, building a brand often means developing more in-depth websites and working on thought leadership pieces, says Christina Bertinelli, senior partner at communications consulting firm Lumentus. And managers need to think more about how investors are getting to them in the first place, she adds.

"What happens to get you into that face-to-face and where does due diligence and premarketing begin?" she says.
But getting in front of potential investors with a personal contact can come with a high operational cost. Nearly two-thirds of respondents said lead times to investment in alts products take longer than six months, according to the survey.
For managers, that means that travel and local sales team costs rank as their largest marketing expenses, the report found. And it comes at a time when hedge fund industry inflows are still tepid. August saw inflows of $4.74 billion, taking year to date net inflows to $15.38 billion, according to the latest tally from eVestment. While face to face interactions remain the best way to close a deal, in a difficult capital raising environment and a saturated marketplace firms needs to think about how they get to those conversations in the first place and how to get more of them, says Kyle Dunn, founder and CEO of Meyler Capital. "It's not about the 30 relationships you know, it's about keeping those 30 relationships warm and keeping 3,000 relationships warm," he says.
And that's where marketing and analytics comes in, he adds. Hedge funds are slowly starting to create lead scores and profiles of potential investor interest by looking at the time users spend on their websites, as well as email open rates and video views. That's helping to better target the investors that are worth getting on a plane to go see, Dunn says.
"The industry is moving aggressively in that direction, but it's still very early on… to accept and leverage those [analytics] tools," he says.