Protect Our Power Renews Contract with Strategic Communications Firm to Support its Mission
WASHINGTON – Nov. 14, 2018 – Protect Our Power, an advocacy organization dedicated to strengthening the nation's electrical grid against potential threats, today announced it had re-appointed Lumentus as its strategic and social media communications firm for 2019. By deploying its digital and integrated communications capabilities, Lumentus will work with the not-for-profit group to expand engagement with key stakeholders to support efforts to better protect the nation's electric power infrastructure.
Protect Our Power announced the renewal at the conclusion of its Fall 2018 Advisory Panel meeting in Washington, attended by 35 high-level utility industry experts, former national military leaders, first responders, former state and federal regulatory officials and other key grid stakeholders.
Lumentus will continue to assist Protect Our Power's efforts to unite key industry groups, utilities, security experts, government authorities and public policy influencers to expedite efforts toward fortifying the grid against threats, foreign and domestic. Lumentus actively manages the organization's communication assets and leverages its expertise in corporate communications, public affairs and digital reputation management to help coordinate and develop practical solutions to ensure greater resiliency of the grid.
"Electricity makes the modern American way of life possible," said Jim Cunningham, Executive Director, Protect Our Power. "It is critical that we improve public awareness and the coordination of industry and government to increase support to make our electric infrastructure more resilient. Lumentus has provided us key strategic communications support that has been critical to our success so far."
"We are honored that Protect Our Power has chosen us to continue to serve as its communications firm," said Laurence Moskowitz, Managing Partner and Chief Executive of the New York-based Lumentus. "From our first discussion, it was clear that Protect Our Power was designed to help address urgent need for decisive action to protect the national electric grid. We believed that the diverse digital and traditional, public relations and advertising skills Lumentus offers, presented a perfect fit.
"We are proud to have achieved the levels of success in reaching the organization's goals over the past 18 months and look forward to the next chapters ahead," Moskowitz added. "We believe that applying our capabilities toward expanding the reach of POP's message to all key stakeholders will help play a role in keeping power flowing to maintain our American way of life."
Lumentus helped Protect Our Power assemble its respected and diverse panel of more than 20 expert advisors with expertise in energy policy, power production and delivery operations, as well as stakeholders familiar with healthcare, finance, transportation, security and national defense and has created the organization's website, all key social media platforms and developed a significant traditional and digital media footprint for the organization. Lumentus also has helped organize meetings and major industry events for the not-for-profit organization.
About Protect Our Power
Protect Our Power is a not-for-profit organization designed to build a consensus among key stakeholders, decision-makers and public policy influencers to launch a coordinated and adequately funded effort to make the nation's electric grid more resilient and more resistant to all external threats. The national program must also ensure establishment of an enhanced power restoration and recovery component for all grid operations that would include communications protocols to protect the American public.
For more information about Protect Our Power, visit http://www.protectourpower.org/.
Media Contacts
Eric Schultz, Lumentus
917-409-5967
eschultz@lumentus.com
---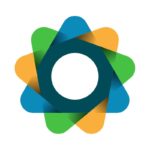 Lumentus is a strategic communications consulting firm that helps its clients manage their brands, protect their reputations and improve their perceptions across target and stakeholder audiences. Lumentus Social is the firm's social media technology and communications solutions unit, also based in the New York office. The firm's principals are leading practitioners in the areas of corporate communications, public relations and public affairs, digital reputation management, social media, advertising and branding. Lumentus practices a discipline-agnostic approach that yields dynamic solutions able to continuously reflect changing business demands.
All author posts