Effectively Using the Internet for Shareholder Communications
Activist shareholders recently have been more successful than ever before in impacting business strategy and winning board seats in proxy fights — thanks in large part to their ability to inexpensively and efficiently solicit and engage supporters online. More and more activist investors are taking their proxy fights to special-purpose websites and social media.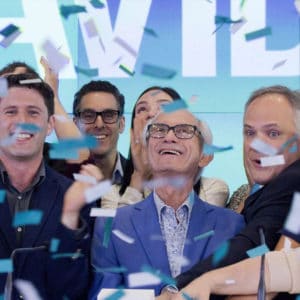 Before the internet, the time and expense of communicating with shareholders made proxy fights prohibitively expensive for all but the largest managers; further, activists were often reliant on the corporation to provide an up-to-date shareholder list. Then, the activist would have to send written materials outlining their demands, usually via overnight delivery. Communications were primarily aimed at shareholders, but now it's essential to actively communicate to media, employees, business partners, and consumers; in some cases, it may be important to also take political and environmental concerns into account.
The internet has vastly simplified that process and has made proxy fights accessible to smaller funds. In the 2017 proxy season, nearly two-thirds of proxy activity was initiated by smaller funds focusing on micro- and small-cap companies with about 20 percent of activity by first-time activists.
Proxy fights make good news stories, and websites and social media provide easy information for business and investment-focused journalists who can bring news of a fight to a wider audience; an effective website can ease the burden on your communications team by anticipating and satisfying the demands of various interested parties, including journalists.
The announcement of a proxy fight requires a forward-thinking communications strategy that effectively demonstrates the benefits of the proposal to various audiences who will be impacted—or feel they may be impacted. It is crucial that you are able to persuasively communicate your viewpoint on the rationale and implications to various audiences in a timely fashion, especially when it's controversial.
Some best practices that can make your proxy fight website more effective include:
If the proxy is especially newsworthy, the media section should be prominent and showcase news releases, media-ready quotes, and downloadable assets such as photos, charts, infographics, and video. This area provides opportunities for rapid-response and message amplification to address issues as they arise in real time.
Include your proxy fight website address in any filings with the SEC; since many investors register to automatically receive alerts for SEC filings concerning their investments, a proxy fight website can quickly find its way to your target audience today with little marketing effort.
A proxy site should provide users an opportunity to register to receive news and updates; this list is not only practical, but is a valuable tool for the activist in negotiations with the corporation's management and could provide critical.
Recently, Canadian retail-industry magnate Herschel Segal won a difficult proxy contest over control of David's Tea, in part because of a well-executed and well-publicized proxy fight website that made a compelling case for his vision for turning the company around.
A success like this demonstrates the need for specialized expertise working closely with clients to develop, executive, and manage proxy fight and other special-purpose websites of varying levels of size, complexity, and controversy. The right agency partner can help set you up to win the fight with the media, general public, and, most importantly, shareholders.
---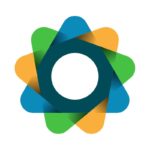 Lumentus is a strategic communications consulting firm that helps its clients manage their brands, protect their reputations and improve their perceptions across target and stakeholder audiences. Lumentus Social is the firm's social media technology and communications solutions unit, also based in the New York office. The firm's principals are leading practitioners in the areas of corporate communications, public relations and public affairs, digital reputation management, social media, advertising and branding. Lumentus practices a discipline-agnostic approach that yields dynamic solutions able to continuously reflect changing business demands.
All author posts