A new study released by Contently offers some interesting news on online advertising banners – showing that publishers' "holy grail" of native ads in online content may not be all that they had hoped for. The research explores consumer perceptions and attitudes around branded content – native ads and sponsored content at large – in comparison to "normal" content or "pure" editorial written "independently."
The research found a gaping hole indicating a difference between readers who scroll down through native ad content on publisher sites versus those scrolling down through "normal" content:
24% scroll through native content
71% scroll through normal content
The research further reveals that readers respond with a sense of distrust once content is identified as sponsored. More than half of the respondents generally do not trust content that's bought and paid for. And those willing to trust such information do so under some specific conditions: they must have trust in the publication or they must trust the brand responsible for the content.
So, a key takeaway here is that if you're going to pursue a native ad program, make sure you're placing it with a trusted publisher, blogger, etc. And the even more important lesson is that you are more likely to find success if your brand is already trusted. Trust, and the essential role it plays in successful brand marketing and communications, cannot be overstated (and is a subject matter in and of itself for another blog).
But what really amazed me is that the fundamental trust issue that's lurking here and its ability to undermine sponsored content credibility results in the study's most surprising finding:
Readers prefer banner ads to sponsored content
Yes, the banner ad. That written-off-for-dead, has-been, much maligned, flash-in-the-pan is preferred by readers versus native ads. Respondents were more than 3X more interested in seeing a banner than sponsored content and 57% of respondents would rather see banners. Imagine that!
Another surprising and related find: the incredibly old school, traditional print advertorial is seen as higher quality than online sponsored content.
We trust what's familiar. Banners were the original online ads. Its history can be traced to the early days of Yahoo!. They may not have been especially loved – much as people claim to disdain TV commercials – but banners were and are clear and straightforward in their purpose. And it is perennially understood that advertising helps underwrite the content we want in any medium. So, when we see it unvarnished, we get it, understand it, and accept it.
Sponsored content is a different beast. It's not always clear it's sponsored until readers are well into the content. And that creates resentment, a feeling of being duped and engenders a lack of trust. The lack of transparency can be deadly and is suggesting, at least in this research, there's still plenty of life left in banners.
It's easy to understand why native ads and other similar options appeal to publishers and advertisers alike. But based on the insights revealed by the Contently study, each would be well served to move judiciously because reputation risks abound if the audience feels they've been mislead or misguided. And while it might not be the sexiest option around, banner ads may not be as passé as we'd all thought. That's banner news, indeed!
---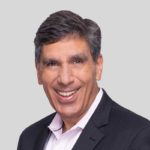 Robert Beltran is a Senior Partner at Lumentus and is one of the firm's founding partners. Rob relies on his broad, cross-industry experience to provide strategic counsel and direction around all "Paid" engagements and integrated marketing assignments undertaken on behalf of clients. He built his reputation working with an array of industry-leading companies and some of the world's most recognized brands, including The Coca-Cola Company, Colgate-Palmolive, LG Appliances, UBS, CEMEX, FMC Technologies, Leviton Manufacturing, Advil Cold & Sinus and the U.S. Postal Service.
All author posts